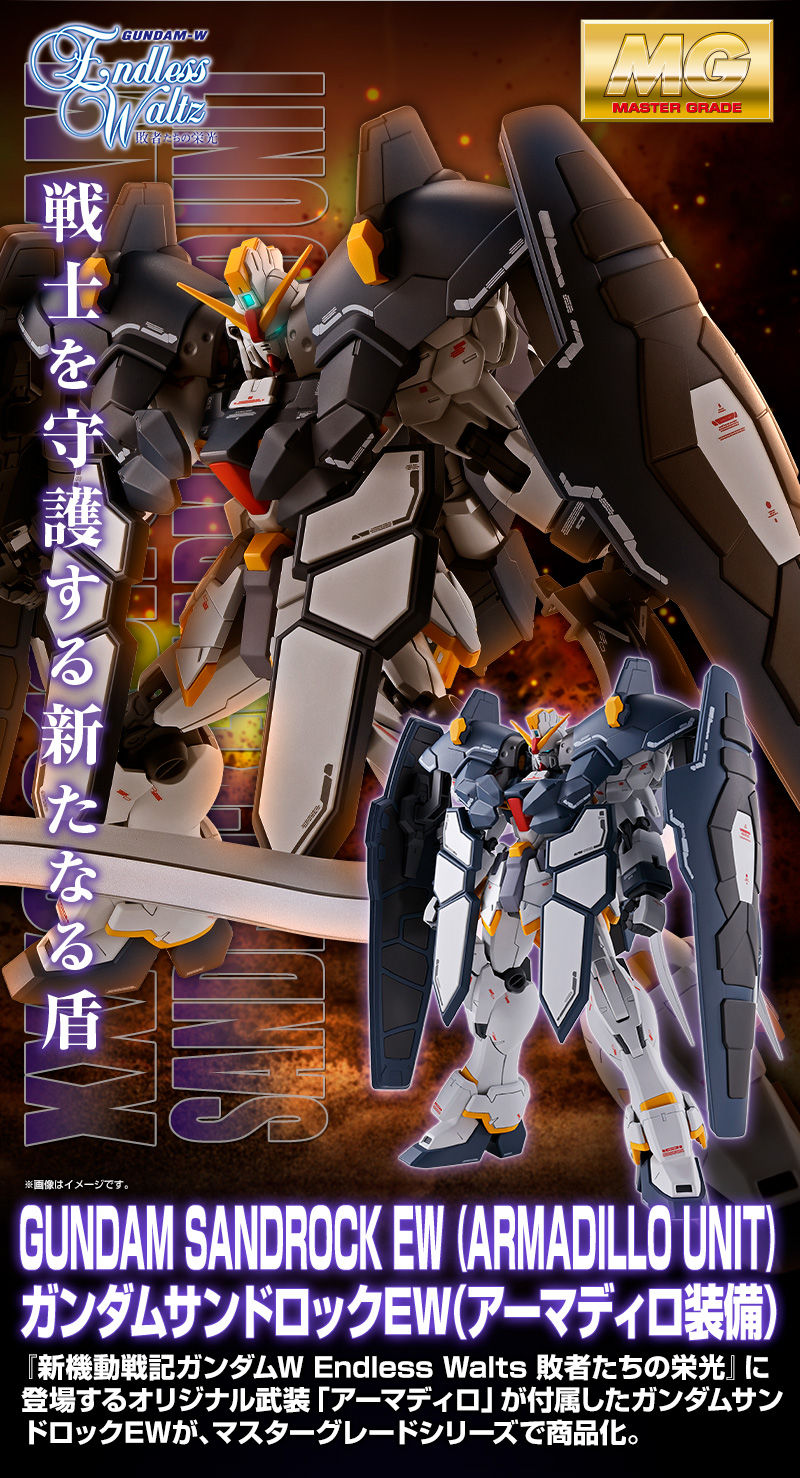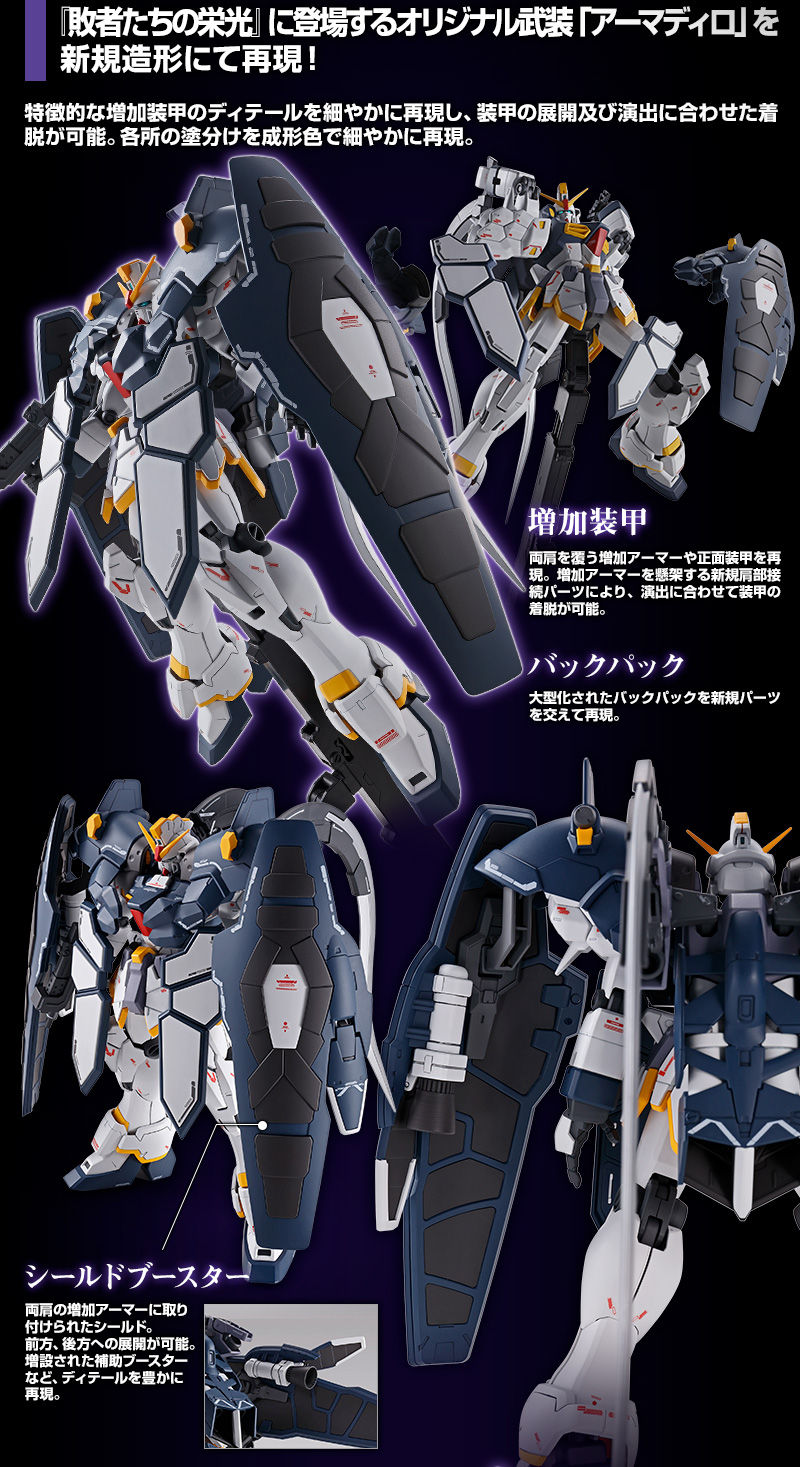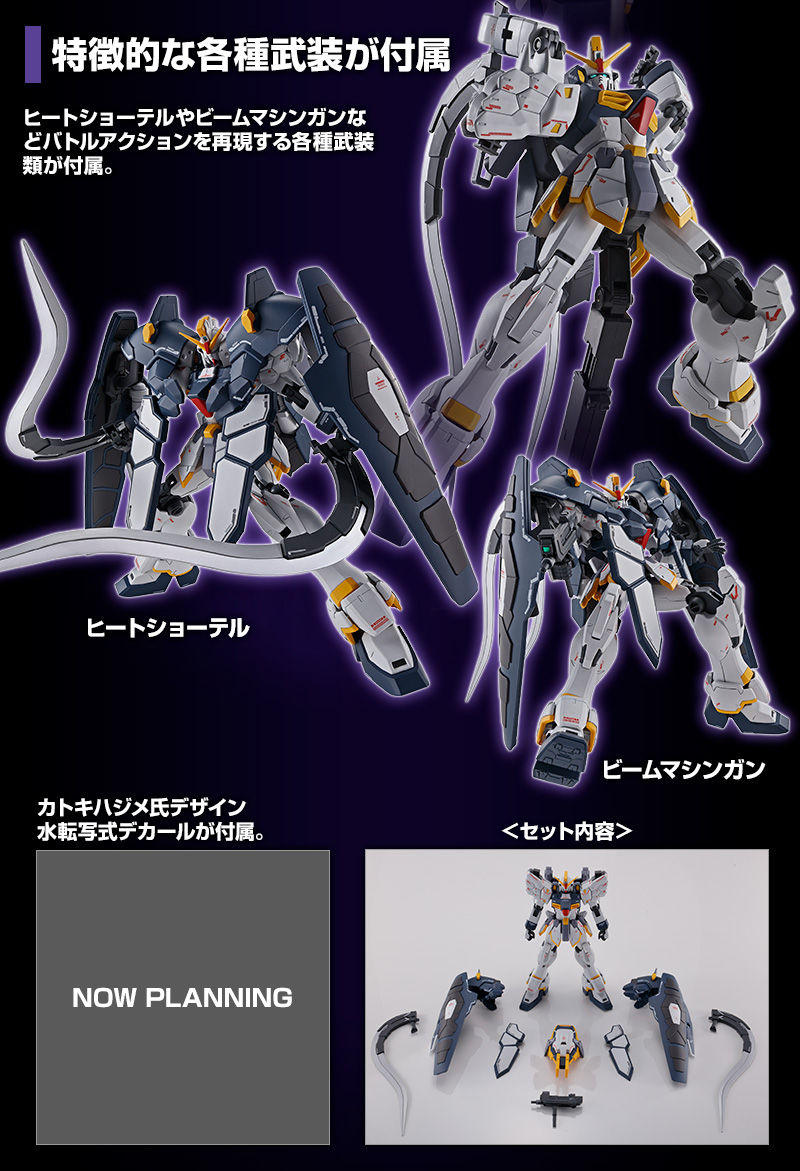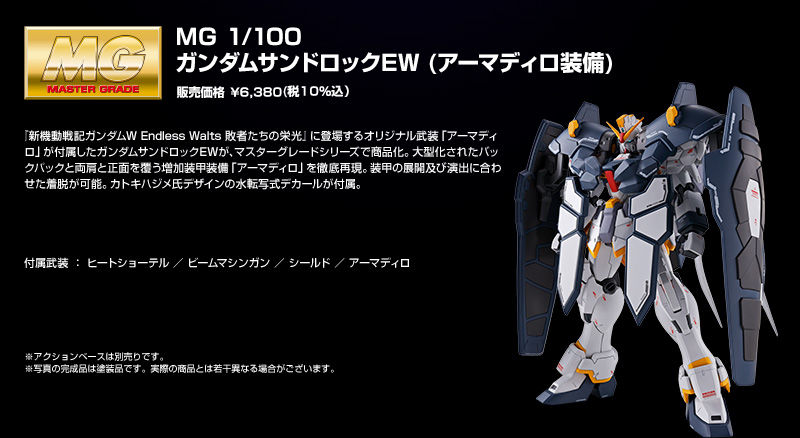 The MG 1/100 Gundam Sandrock EW (Armadillo Unit) is an impressive model kit that allows you to build and recreate the iconic Gundam Sandrock from the anime series "Mobile Suit Gundam Wing: Endless Waltz." This version of the Gundam Sandrock comes equipped with the Armadillo Unit, enhancing its combat capabilities and giving it a unique and formidable appearance.
With its 1/100 scale, this model kit offers a high level of detail and accuracy, allowing you to appreciate the intricate design of the Gundam Sandrock and its Armadillo Unit. The kit features a wide range of parts that accurately replicate the unique features of the Gundam Sandrock, including its distinct head, torso, arms, and legs.
The Armadillo Unit, which attaches to the Gundam Sandrock, adds an extra layer of versatility and firepower. It includes additional armor pieces, a shield, and a powerful heat shotel weapon, allowing you to customize and pose the Gundam Sandrock in a variety of dynamic combat positions.
The kit also offers excellent articulation, allowing you to pose the Gundam Sandrock in various action poses. Its joints and movable parts ensure that you can recreate iconic battle scenes from the anime series with ease.
With its detailed color separation, the kit allows you to achieve a high-quality appearance even without painting. However, if you prefer a more customized look, you can also apply your own paint and detailing to further enhance the model.