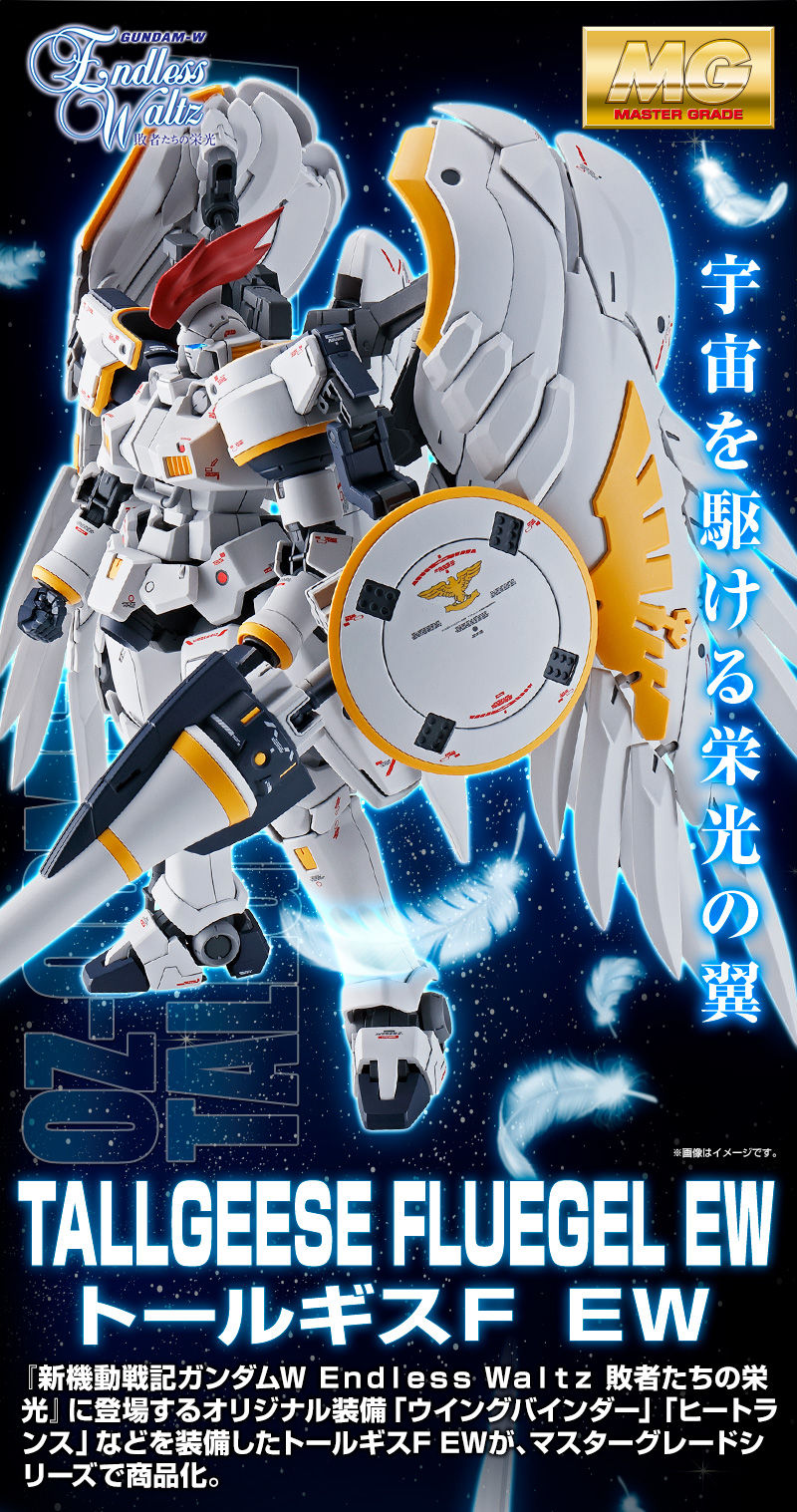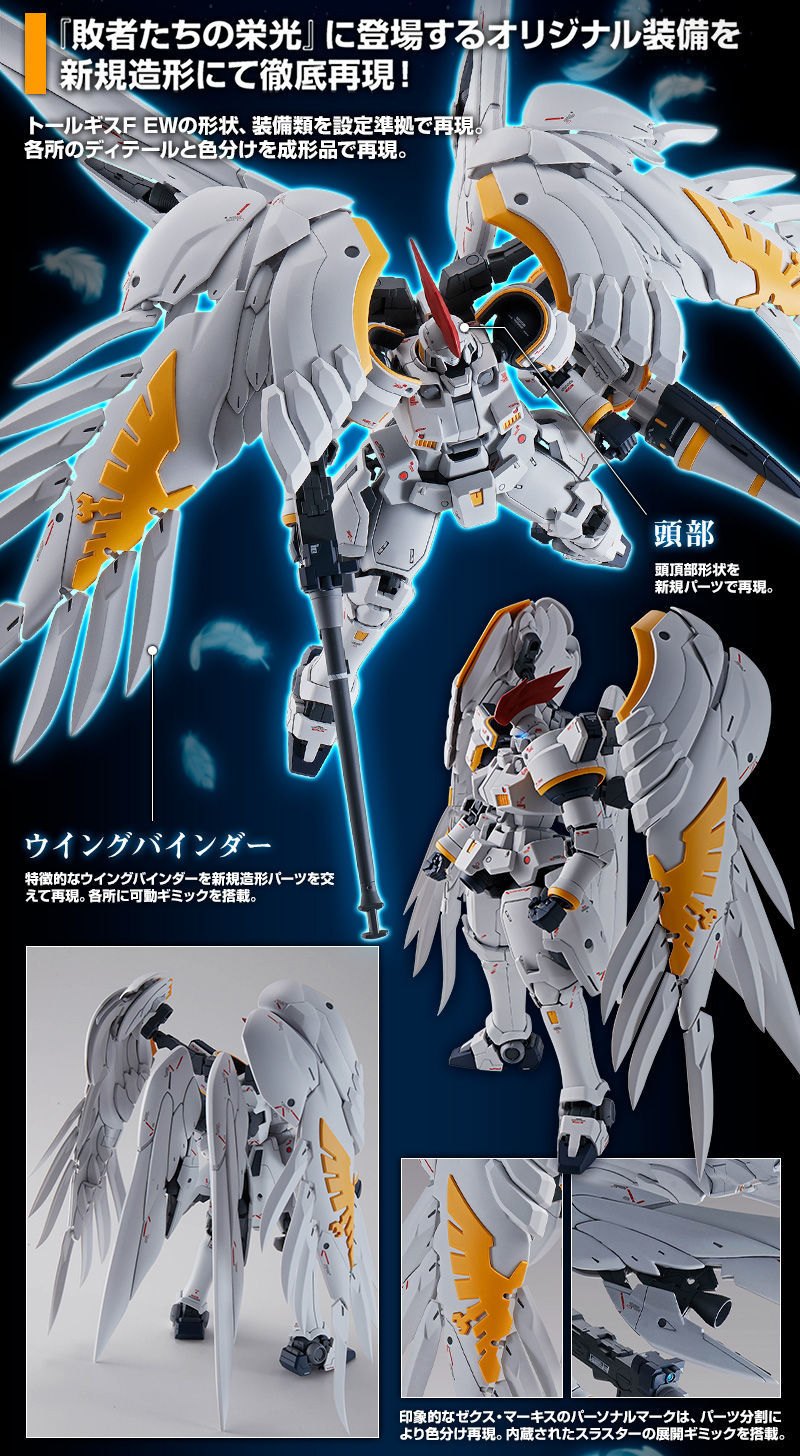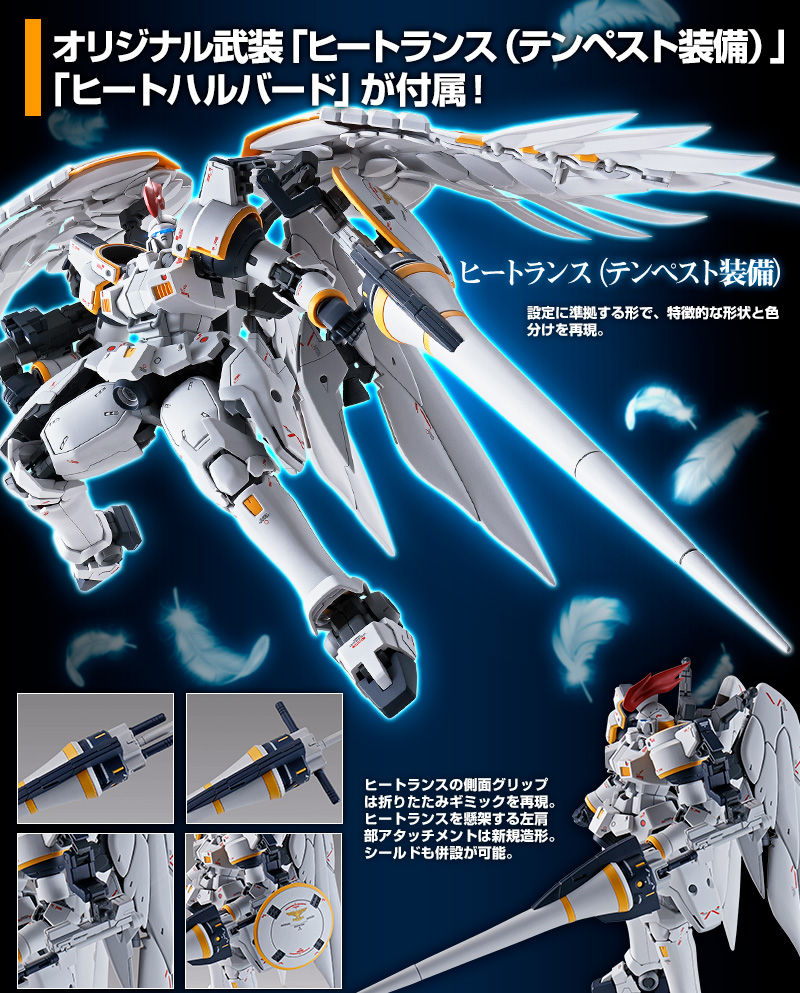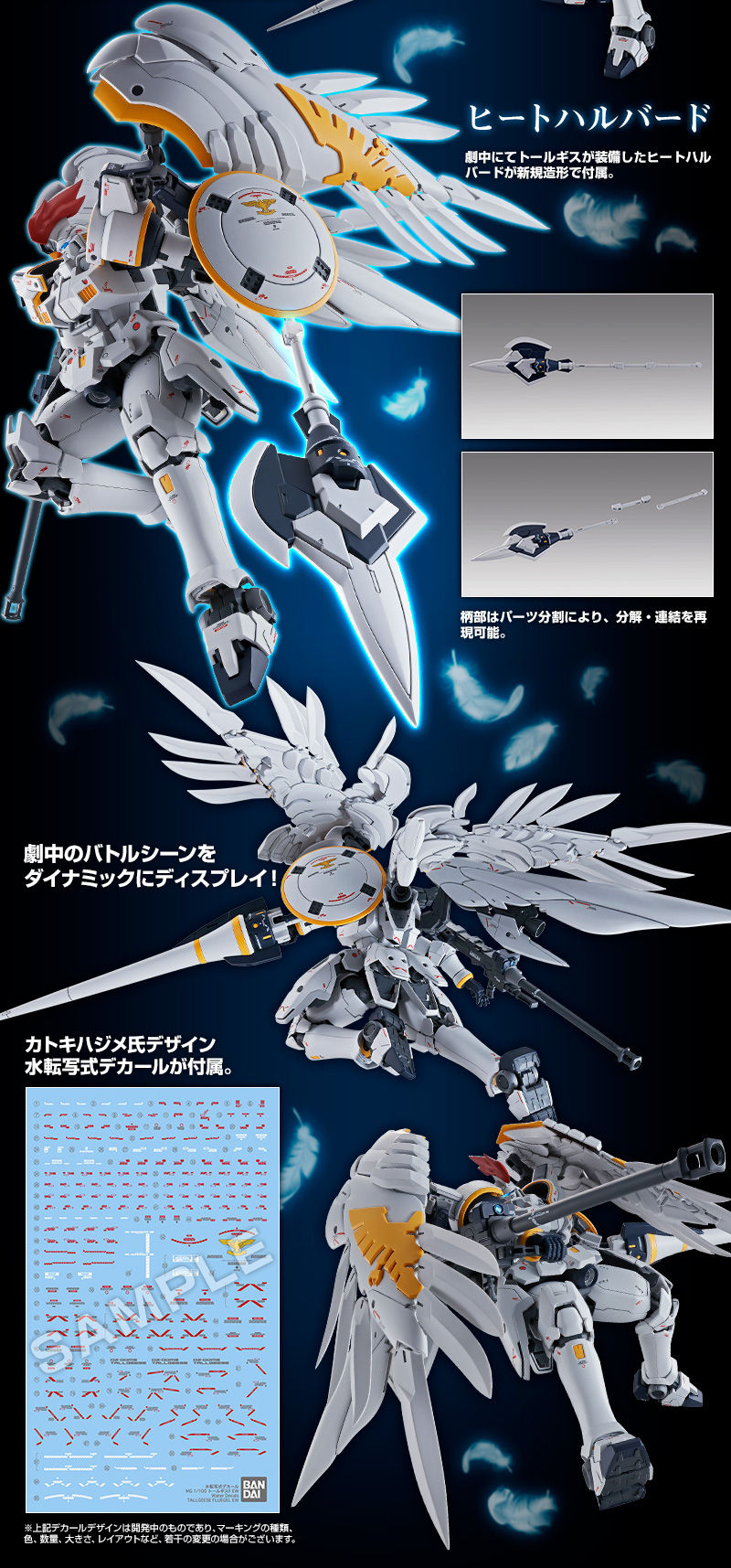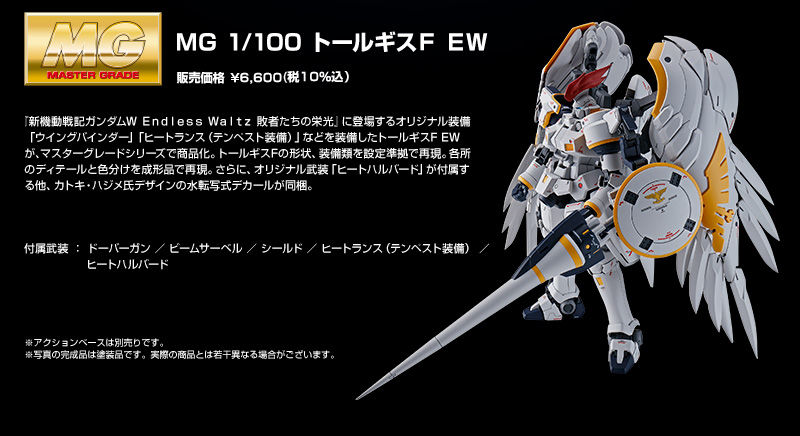 The iconic OZ-00MS Tallgeese Flugel from the Endless Waltz series is now available in the Master Grade 1/100 scale!
Faithfully reproduced from the Endless Waltz storyline, the Tallgeese Flugel is equipped with its distinctive winged backpack, enhancing its already impressive presence.

The model kit features a high level of detail and articulation, allowing for dynamic poses and realistic display options.

The Tallgeese Flugel's weapons arsenal includes its signature Dober Gun, Beam Saber, and Shield. Each weapon can be securely attached and held by the model.

The distinctive winged backpack can be deployed for flight mode or retracted for ground combat mode, adding versatility to the display options.

The model kit includes various decals for customization, allowing you to recreate different markings and details seen in the series.

A display stand is included to showcase the Tallgeese Flugel in action poses, adding an extra level of excitement to your display.

The Tallgeese Flugel is compatible with other Master Grade kits, allowing for customization and combination with other Gundam models.

The model kit is designed for assembly without the need for adhesive, ensuring a smooth and enjoyable building experience.