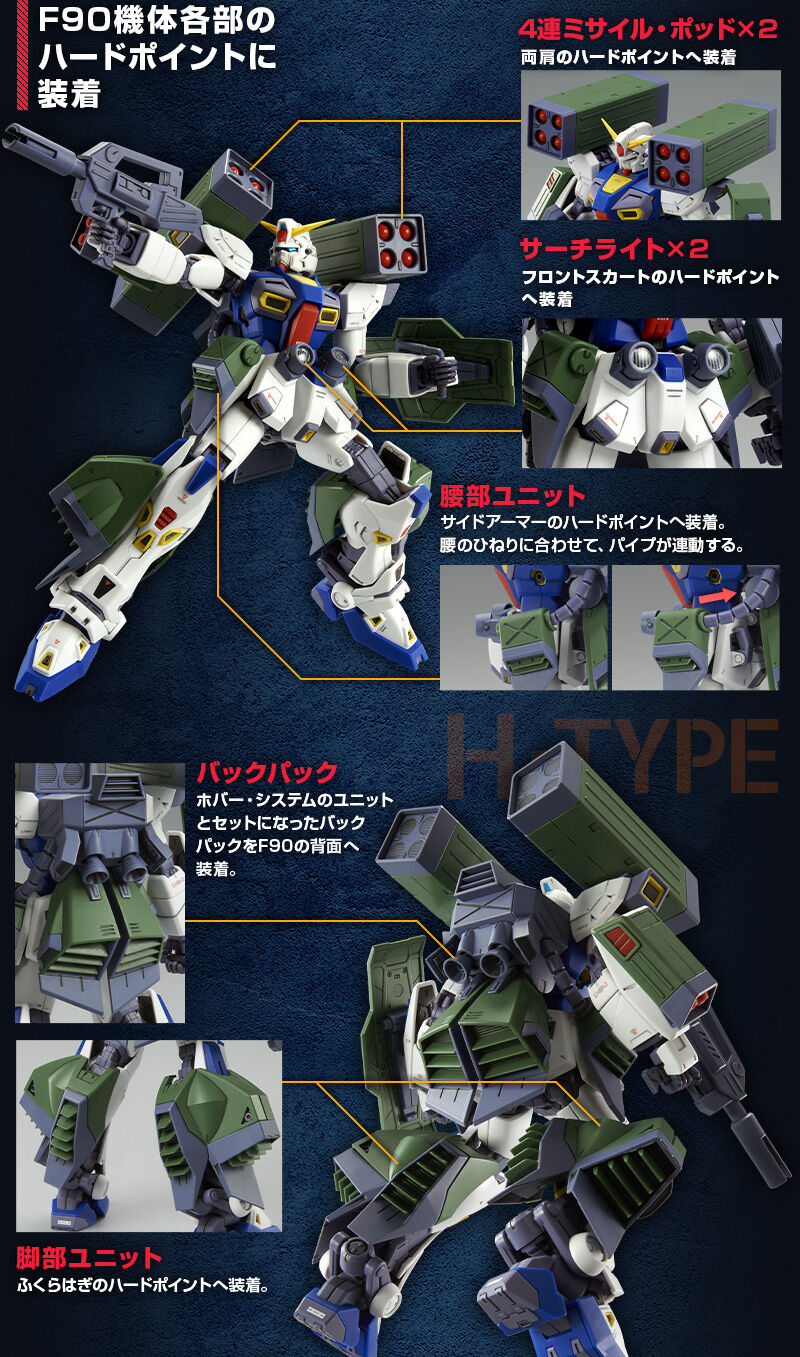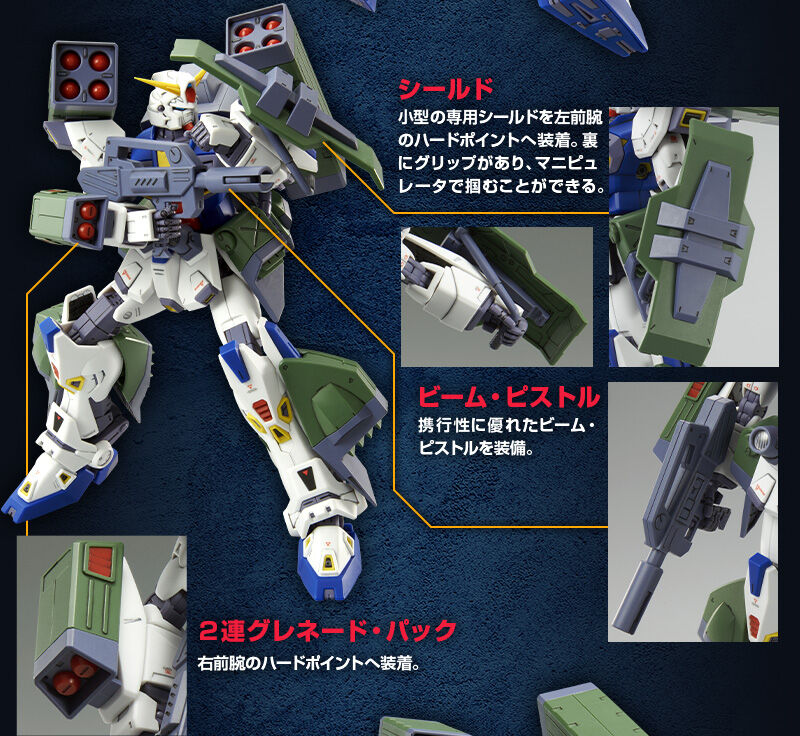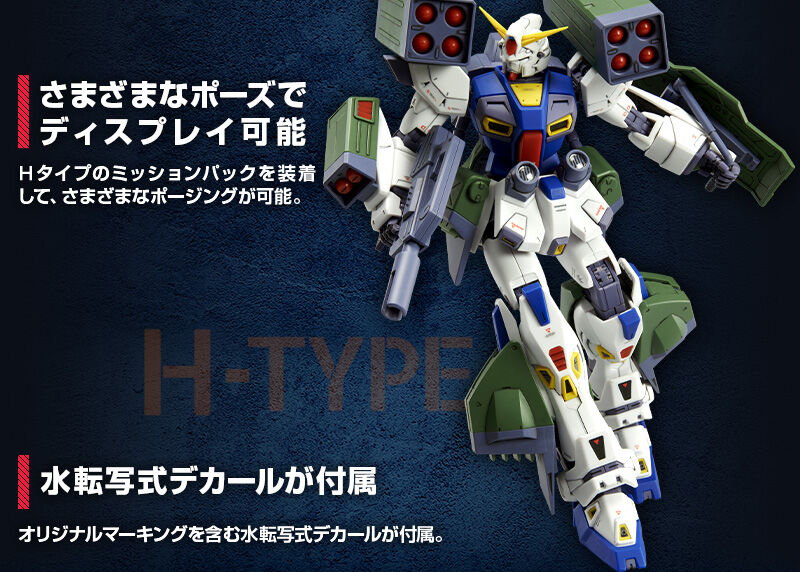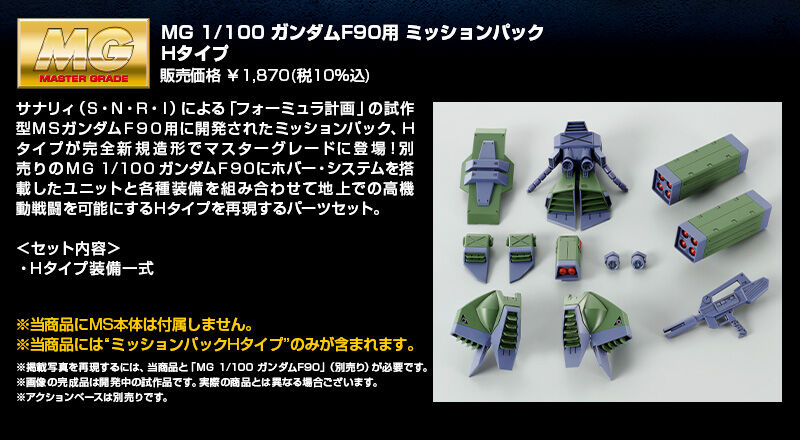 -H (Hover) type with a hover system-
---
Introducing a mission pack that can reproduce the H type of hover specifications by joining with "MG 1/100 Gundam F90" (sold separately)!
---
* MS body is not included in this product.
* This product and "MG 1/100 Gundam F90" (sold separately / Premium Bandai sale item) are required to reproduce the posted photos.
The H type, a mission pack developed for the prototype MS Gundam F90 of the "Formula Project" by Sanary (S, N, R, I), is now available in the master grade with completely new modeling!
● H (hover) specifications
Equipped with a hover system on the sides and back of the legs and waist, the mission pack that realizes high-speed maneuvering like sliding on the ground surface and secures high maneuverability in ground battles is three-dimensionalized.
Hover unit
Reproduce the armor attached to the waist and legs.
The green and gray parts are color-coded by dividing them.
Backpack
Reproduce the backpack that is a set with the hover system unit.
The pipe connected to the waist unit is equipped with a gimmick that works with the twist of the upper body.
Searchlight
Includes 2 searchlights that can be equipped on the front armor.
4-unit missile pod (shoulder) / 2-unit grenade pack (arm)
Equipped with a characteristic large 4-unit missile pod on both shoulders. Comes with a double grenade pack that can be attached to the forearm.
Beam pistol
Includes a short barrel beam pistol for handling
Shield
A small dedicated shield is attached to the hard point of the forearm. There is a grip on the back and you can grab it with a manipulator
● Includes water transfer type decals.
Includes water transfer decals including original markings.

Set contents: H type equipment set
* MS body is not included in this product.
* This product includes only "Mission Pack H type".
----------------------------------------------
1/100 scale assembly type plastic model
Target age: 15 years old and over
Product material: PS / PP
No glue used for assembly
----------------------------------------------
Product Information
| | |
| --- | --- |
| Scale | 1/100 |
| All characters | GUNDAM F90 |