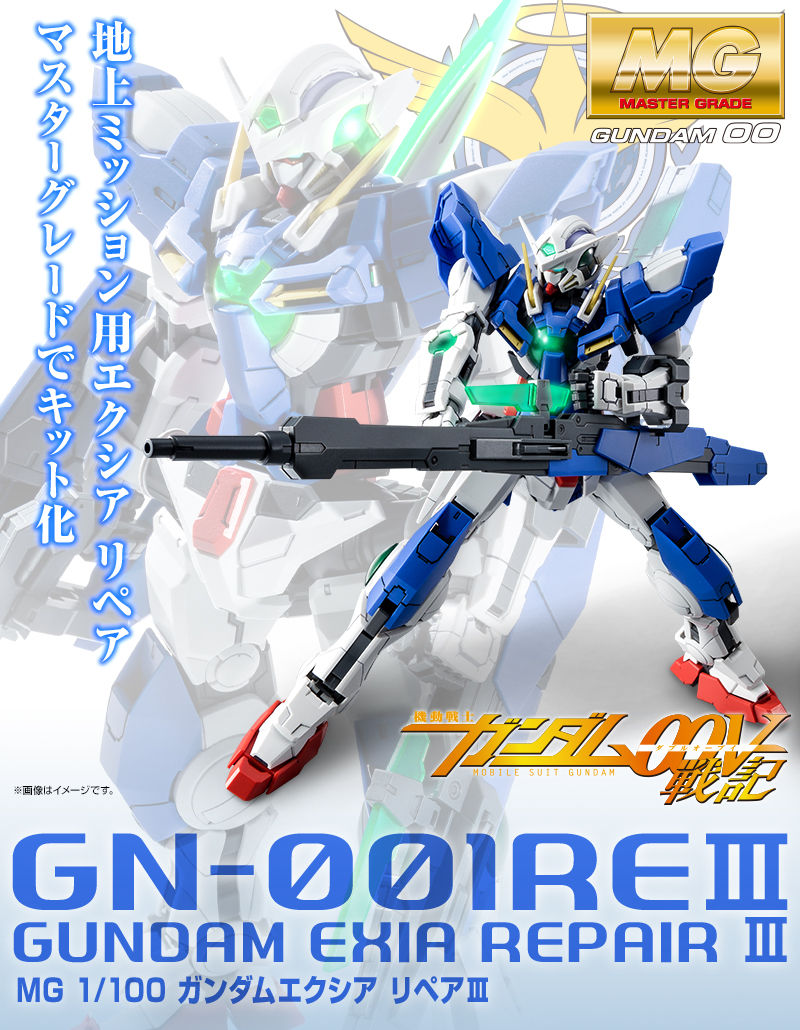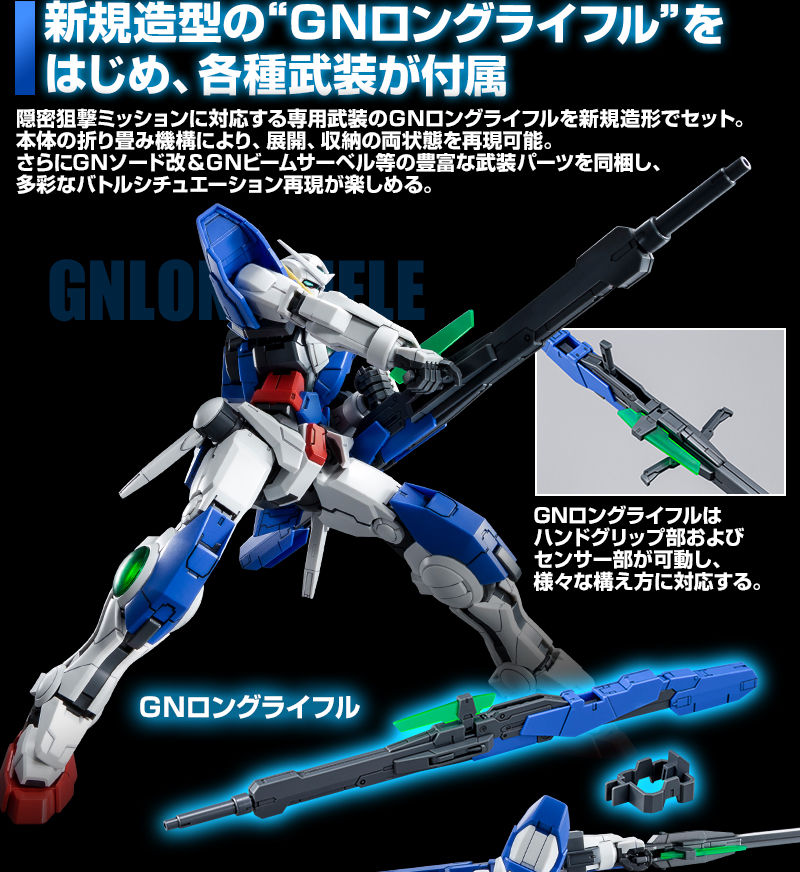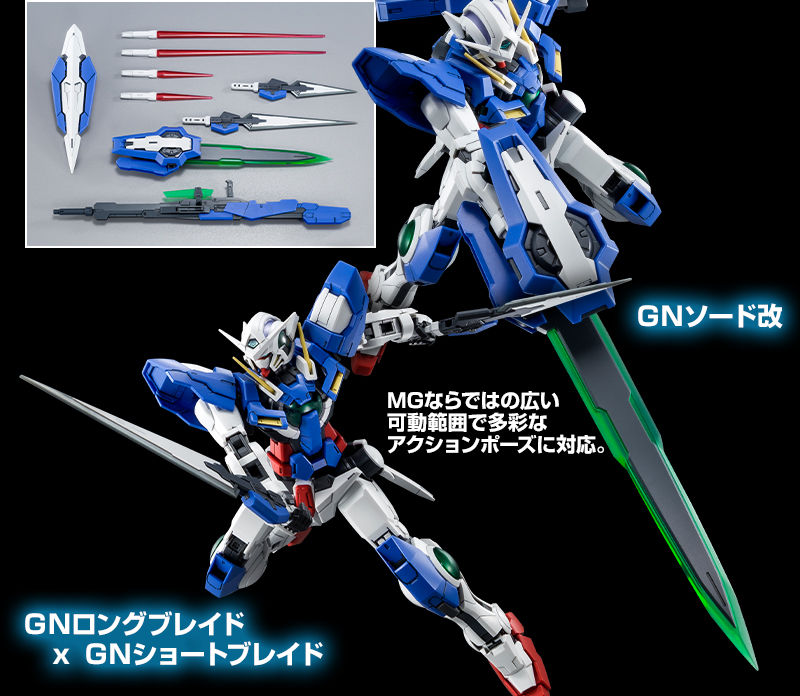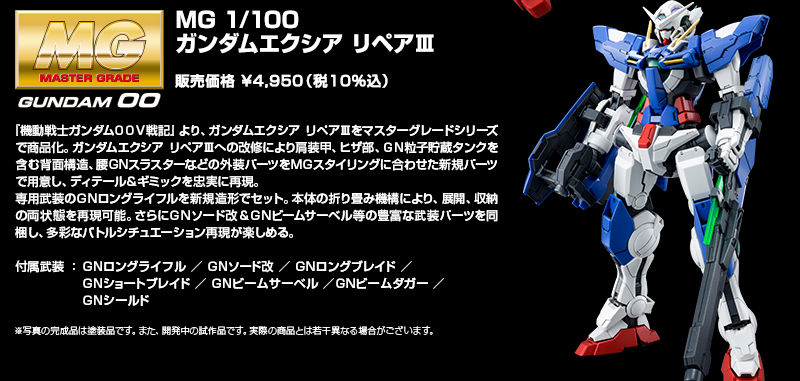 --------------------
Exia repair for ground missions
Kitting with Master Grade-
--------------------
From "Mobile Suit Gundam 00V Senki", Gundam Exia Repair III is commercialized in the master grade series.
The characteristic armed GN long rifle, armor of each part, GN particle storage tank, etc. are faithfully reproduced with new parts!
-Thorough reproduction of the shape of Gundam Exia Repair III with new parts
  The exterior parts of the shoulders, knees, back part including the GN particle storage tank, and the waist GN thruster part that were changed due to the aircraft renovation from Gundam Exia Repair II are reproduced with new parts. 
  The GN particle storage tank has a removable gimmick, and by incorporating an optional Gunpla LED unit (green), it is possible to produce light emission.
-Various weapons are included, including the newly modeled "GN Long Rifle"
  Reproduce the GN long rifle specially armed for covert sniper missions with new modeling.
  In addition, a wealth of armed parts such as GN Sword Kai & GN Beam Saber are included, allowing you to enjoy a variety of battle situation reproductions.
  GN long rifle
  The folding mechanism of the main body allows you to reproduce both the unfolded and stowed states.
  The handgrip part and sensor part are also movable, supporting various ways of holding.
-Comes with a new water slide decal!
  Includes water slide decals with new MG Gundam Exia Repair III markings.
Attached armament: GN long rifle / GN sword modified / GN long blade / GN short blade / GN beam saber / GN beam dagger / GN shield
----------------------------------------
1/100 scale prefabricated plastic model
Target age: 15 years old and over
Main product materials: PS / PE / ABS / EVAC
・ No adhesive is used for assembly
----------------------------------------
Product Information
| | |
| --- | --- |
| Length | 40 |
| Width | 31 |
| Height | 8 |
| Scale | 1/100 |
| All characters | GUNDAM 00 |