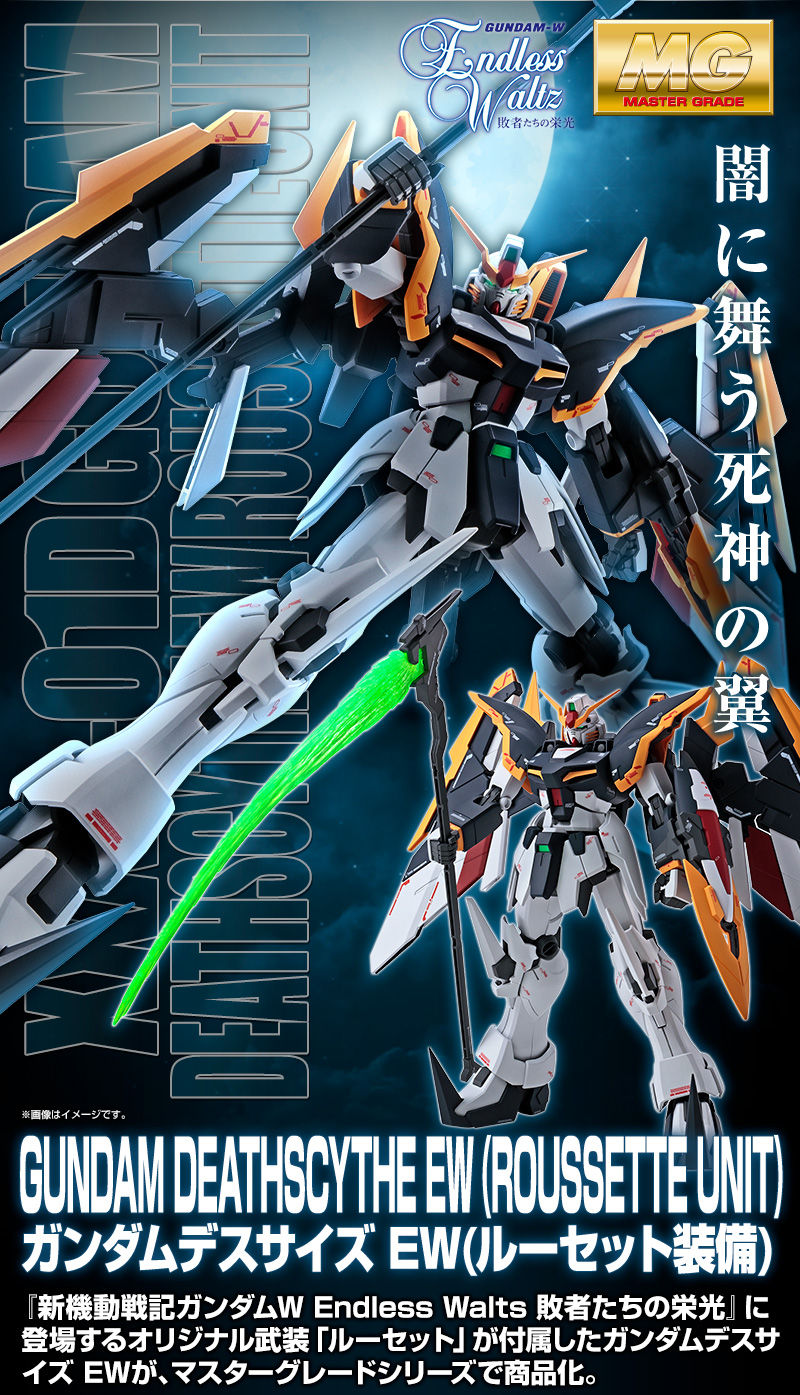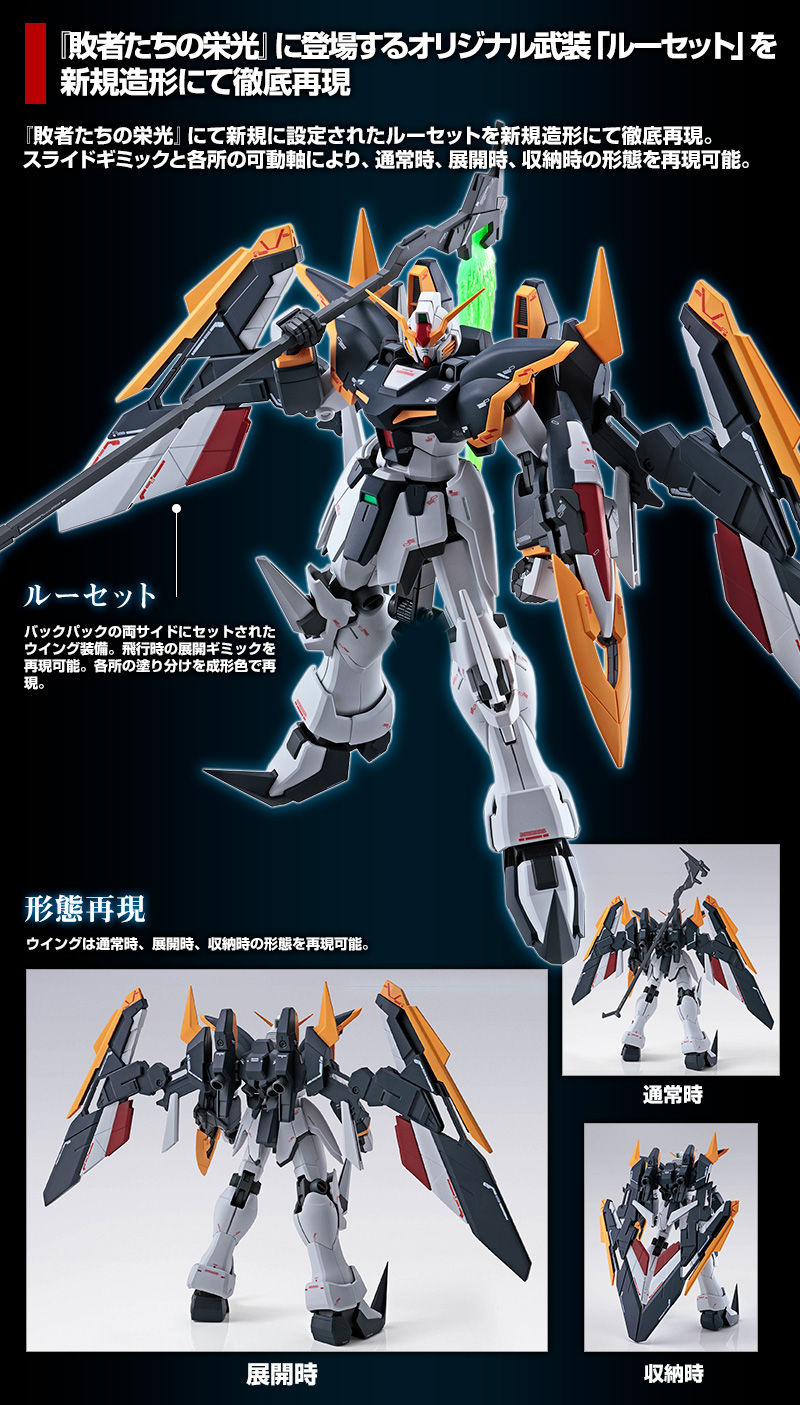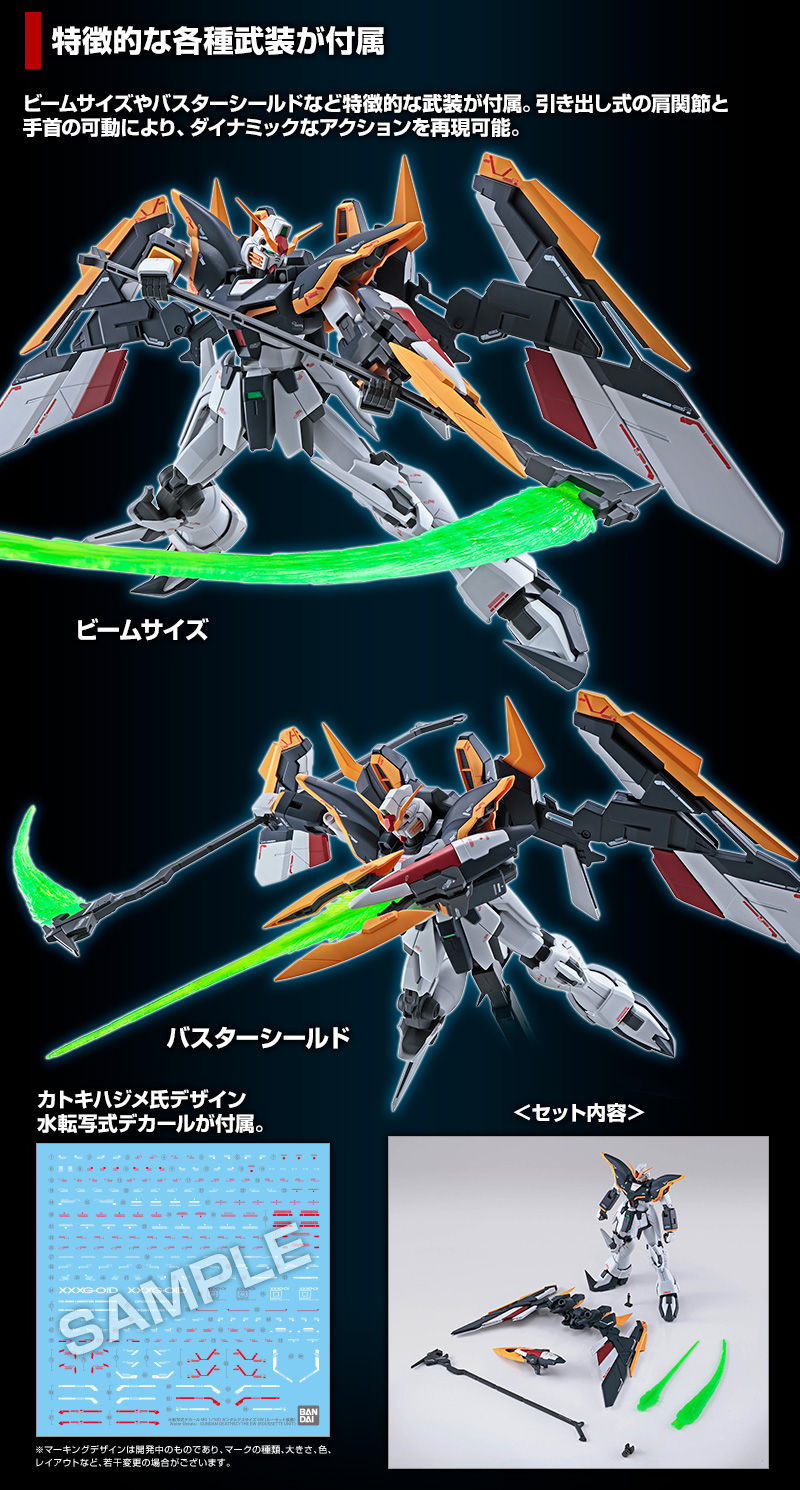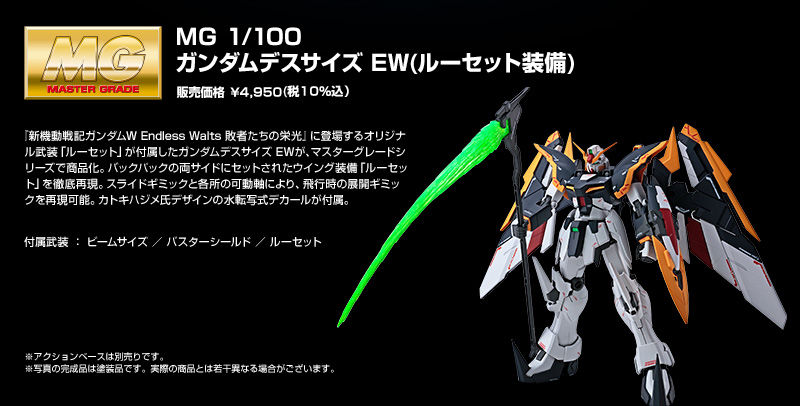 The MG 1/100 Gundam Deathscythe EW [Roussette Unit] is a Gunpla model kit that is part of the Mobile Suit Gundam Wing Endless Waltz series. It is an upgraded version of the Deathscythe Hell mobile suit, piloted by Duo Maxwell.
The kit comes with a number of accessories, including the Roussette unit, which is a set of additional wings that attach to the back of the mobile suit. The Roussette unit also has its own weapons, including a beam scythe and a machine gun.
The Gundam Deathscythe EW [Roussette Unit] kit features a high level of detail and articulation, allowing for a wide range of dynamic poses. The kit also comes with water slide decals for adding additional markings and details.
This model kit is perfect for fans of the Gundam Wing series, as well as those who enjoy building and customizing Gunpla models. Its impressive design and accessories make it a great addition to any collection.