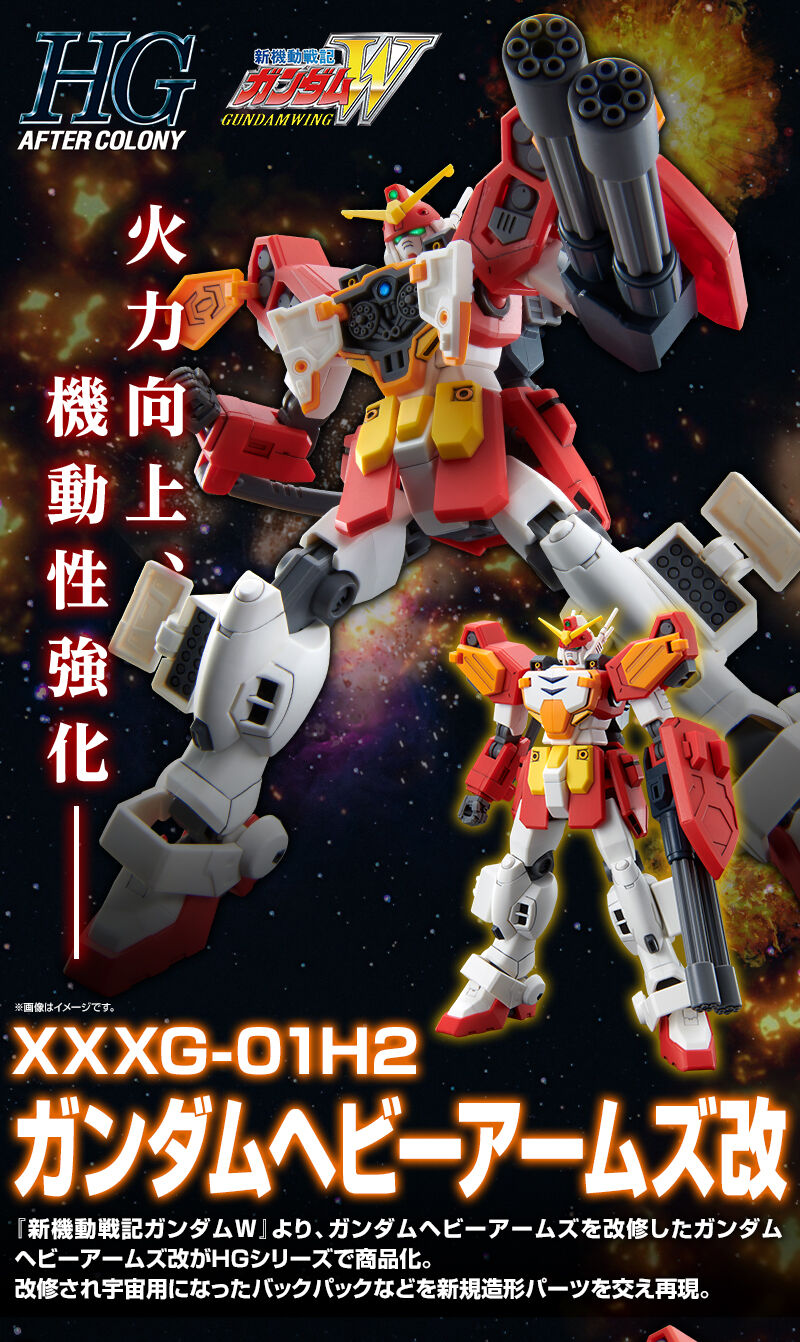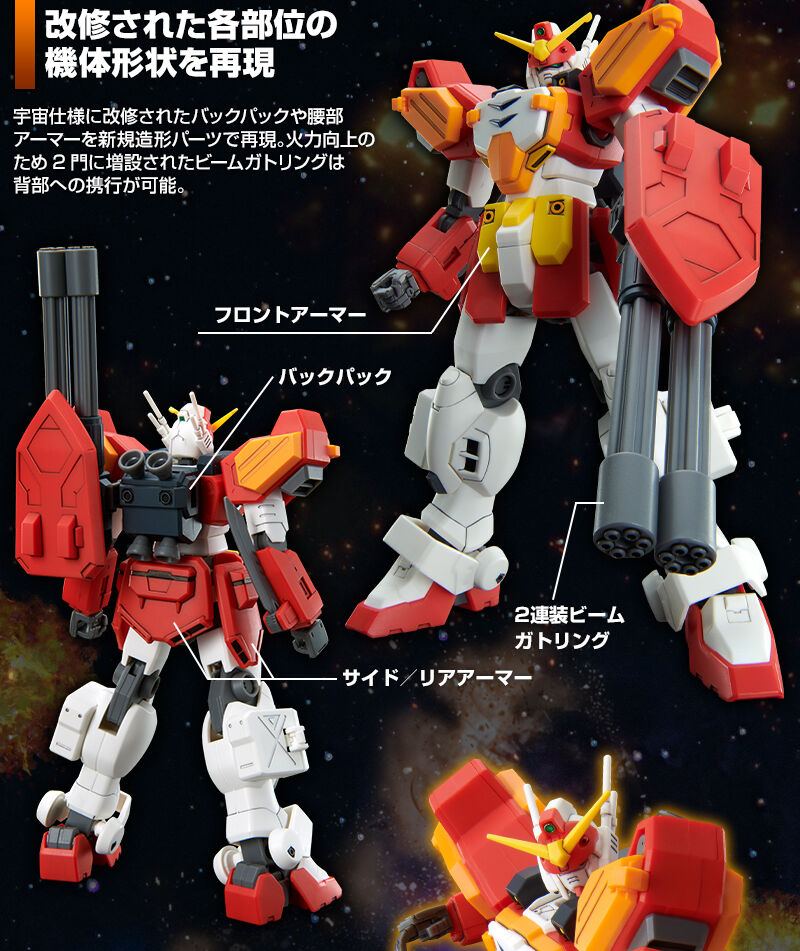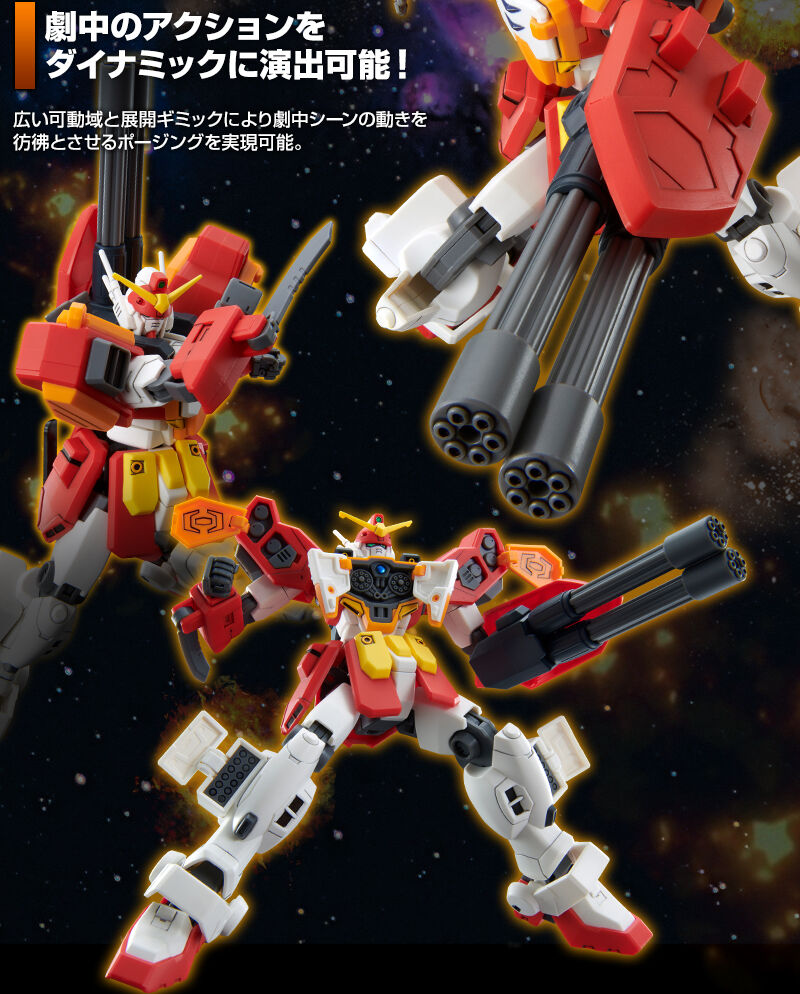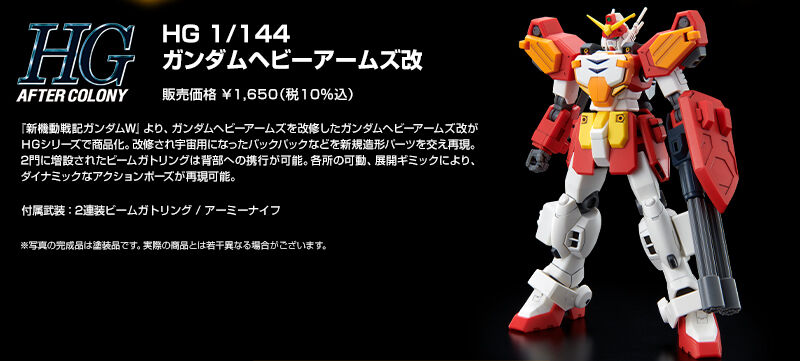 --------------------
Increased thermal power, increased mobility-
Gundam Heavy Arms Kai is here!
--------------------
From "Mobile Suit Gundam Wing", the Gundam Heavy Arms Kai, which is a refurbished Gundam Heavy Arms, has been commercialized in the HG series.
A refurbished backpack for space is reproduced with new modeling parts.
● Reproduce the shape of each refurbished part
Reproduce the backpack and waist armor modified to space specifications with new modeling parts.
The beam gatling added to the two gates to improve the firepower can be carried to the back.
● Dynamic production of actions in the play is possible!
With a wide range of motion and deployment gimmick, it is possible to realize a pose that is reminiscent of the movement of the scene in the play.
Attached armament: Double beam gatling / Swiss army knife
Product Information
| | |
| --- | --- |
| Length | 30 |
| Width | 19 |
| Height | 7 |
| Scale | 1/144 |
| All characters | WING GUNDAM ENDLESS WALTZ |