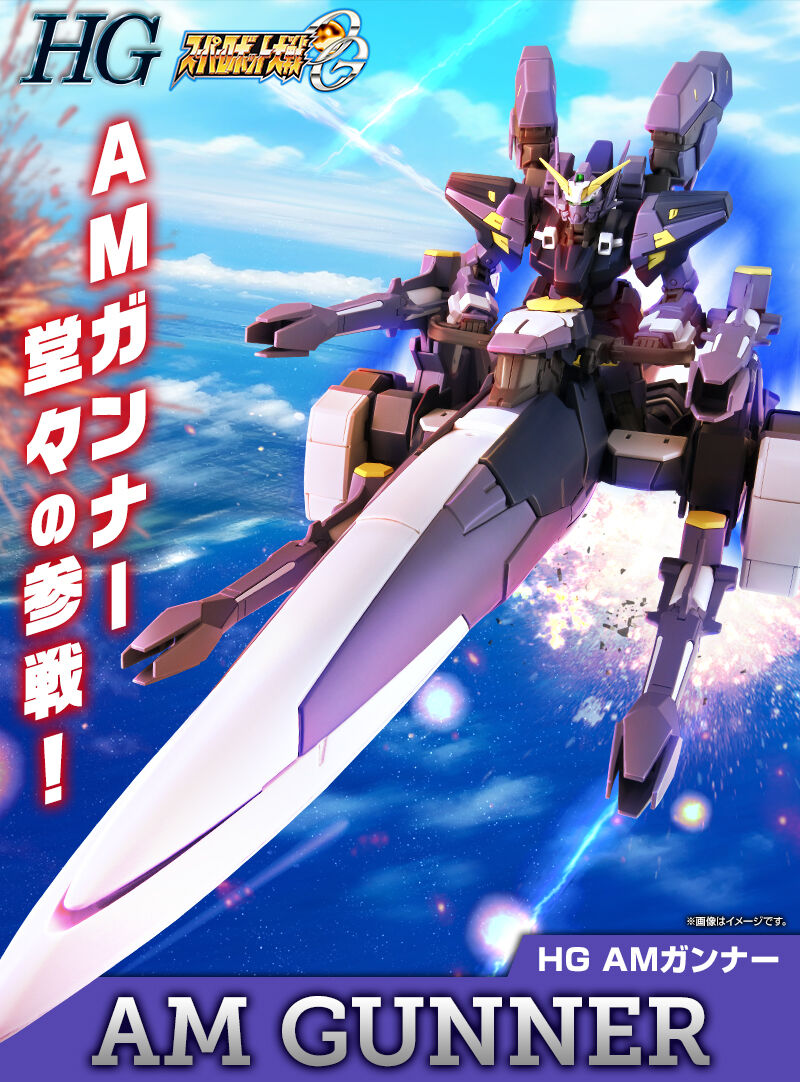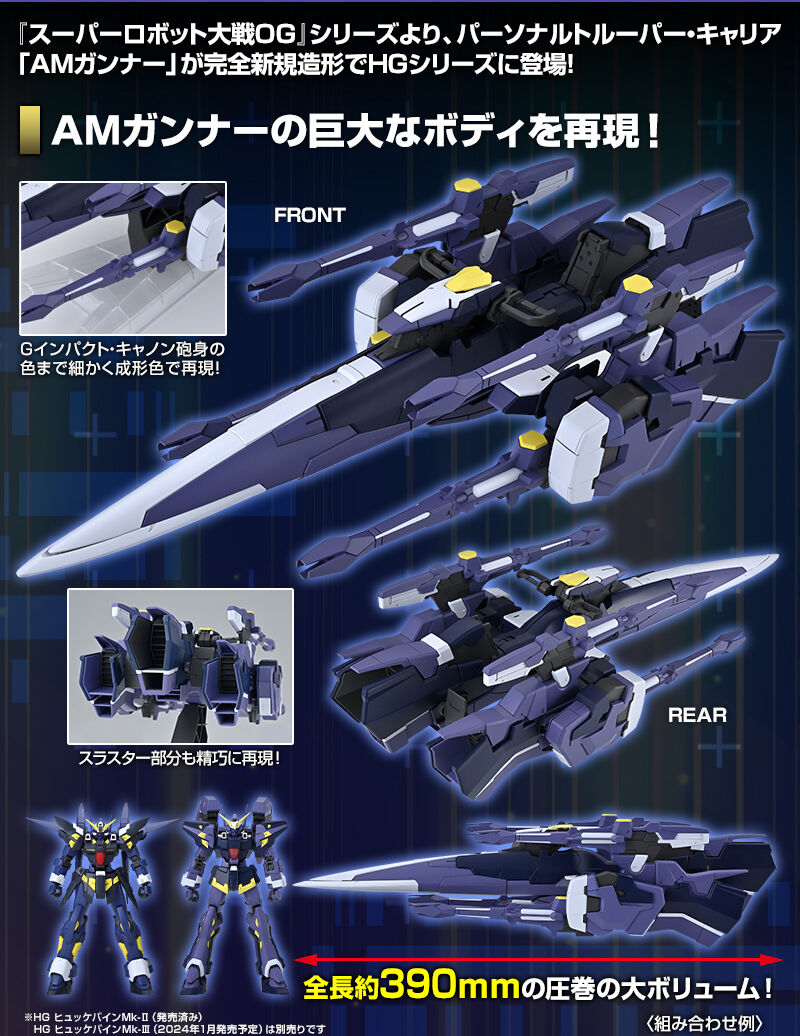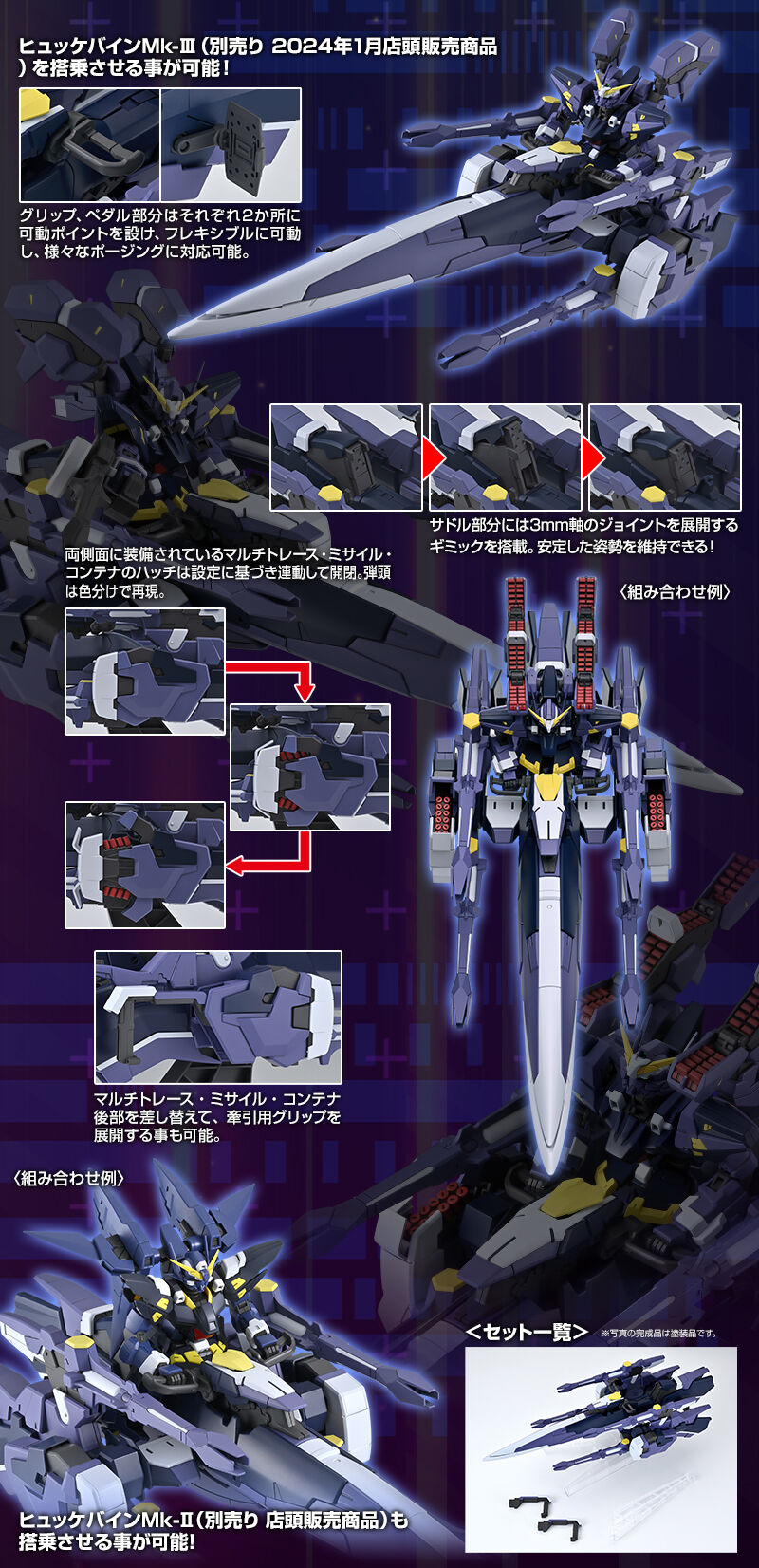 From the "Super Robot Wars OG" series, the personal trooper carrier "AM Gunner" is now available in the HG series with a completely new model!
●Reproduce the huge body of AM Gunner!
An overwhelmingly large volume with a total length of approximately 390mm!
Even the color of the G-Impact Cannon barrel is reproduced in detailed molding color.
It is possible to carry the Huckebein Mk-III (sold separately, over-the-counter product).  
The saddle part is equipped with a gimmick that expands the 3mm axis joint.
You can maintain a stable posture!
The grip and pedal parts each have two movable points, allowing them to move flexibly.
Can accommodate various poses.
The hatches of the multi-trace missile containers equipped on both sides open and close in conjunction with each other based on the settings.
The warhead is reproduced by color coding.
It is also possible to deploy the towing grip by replacing the rear part of the multi-trace missile container.