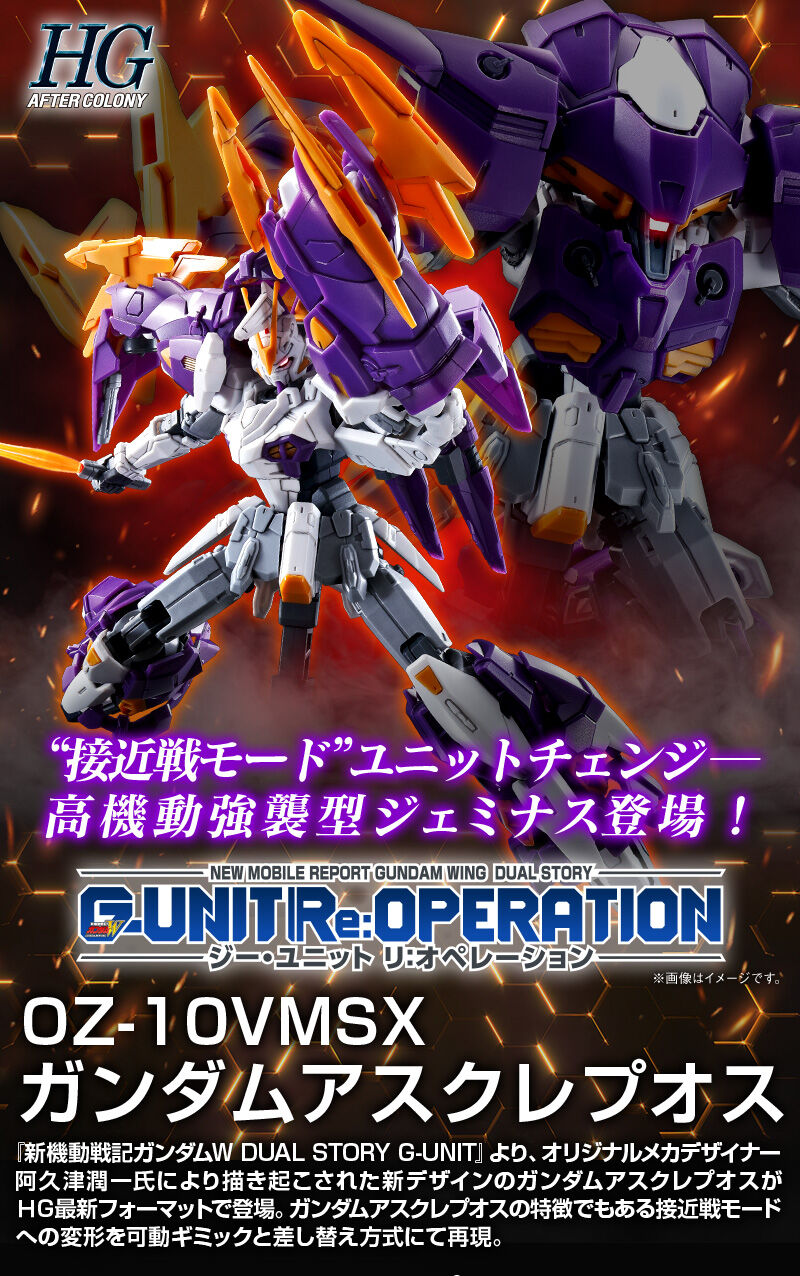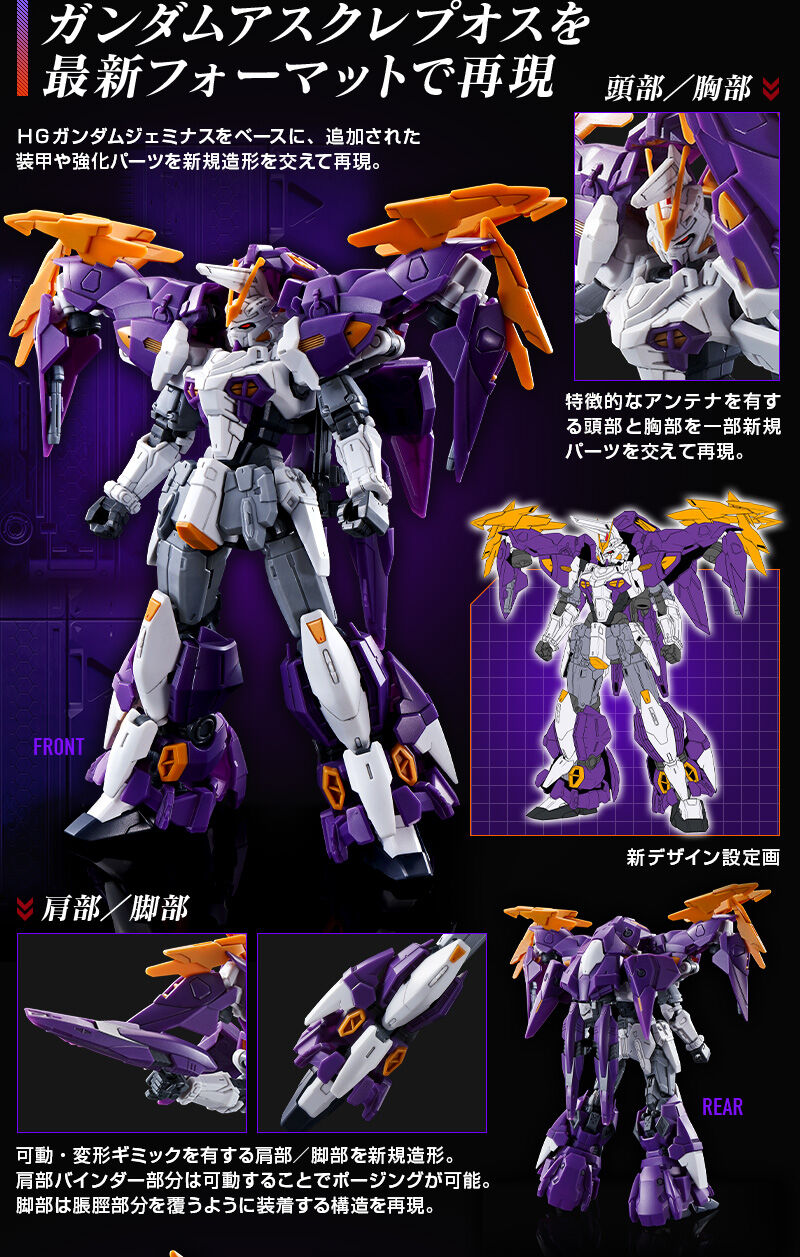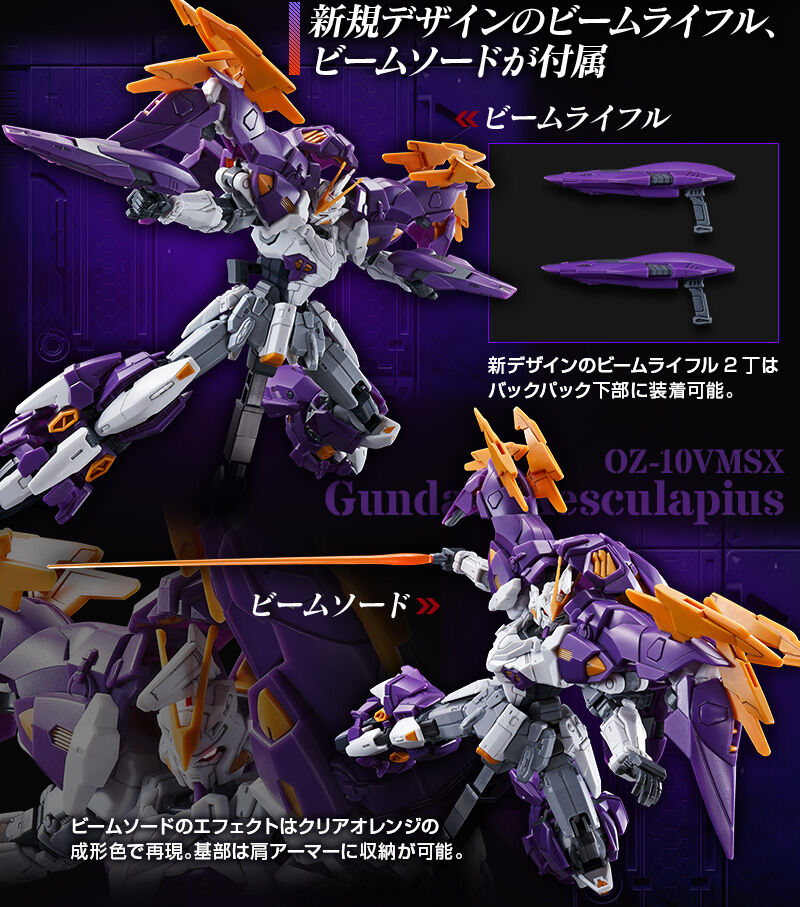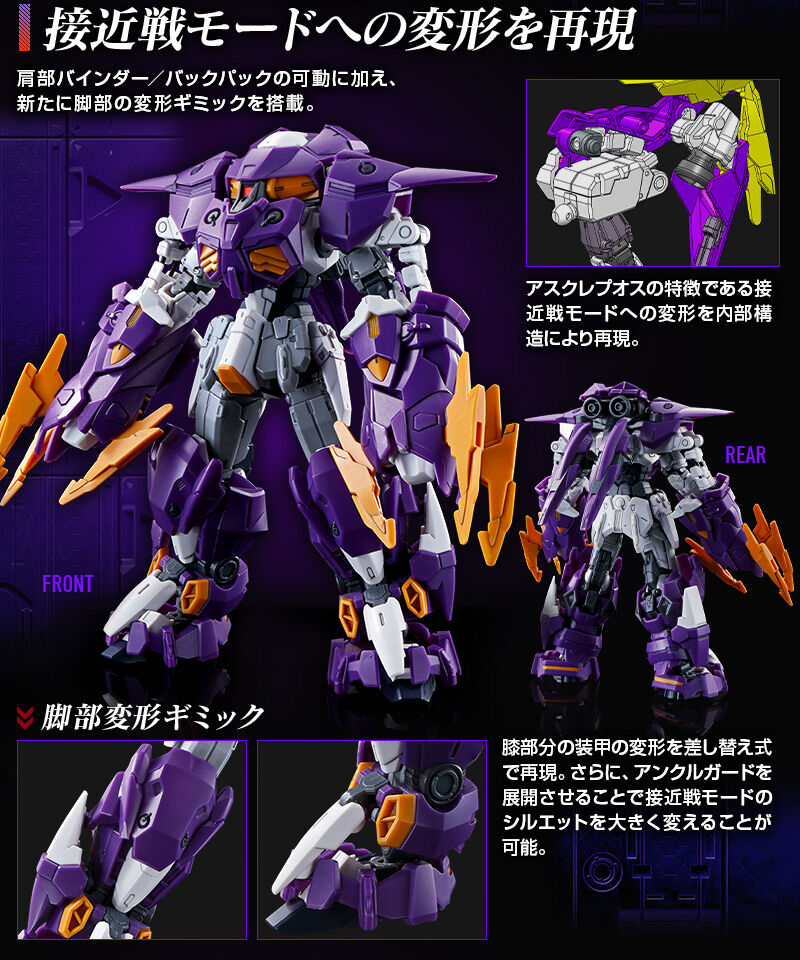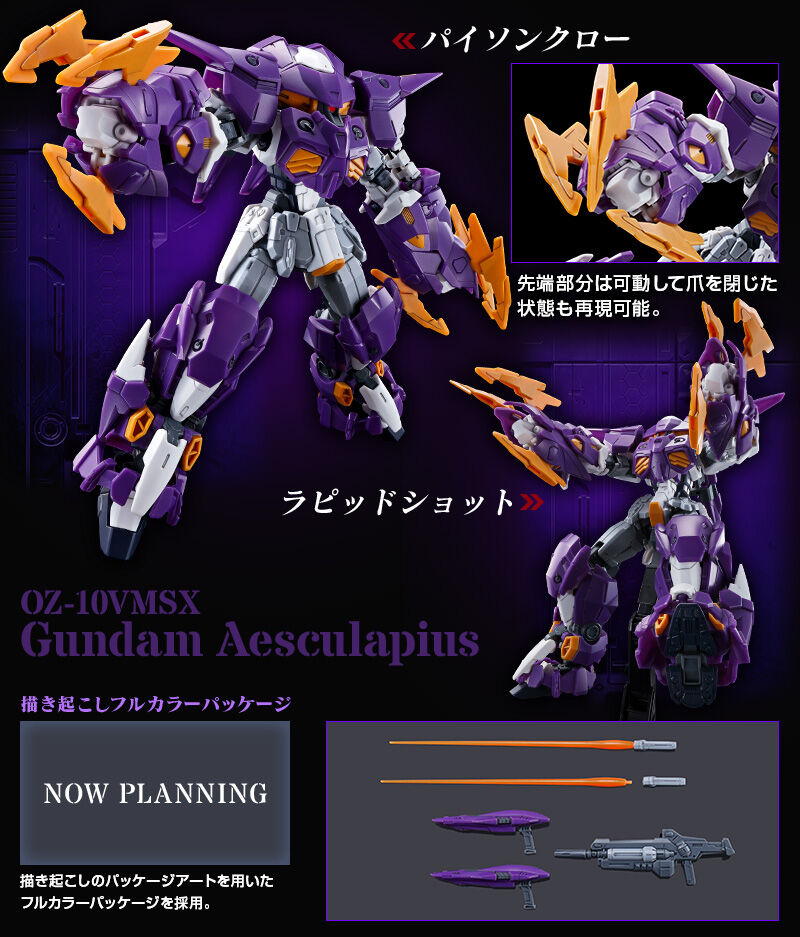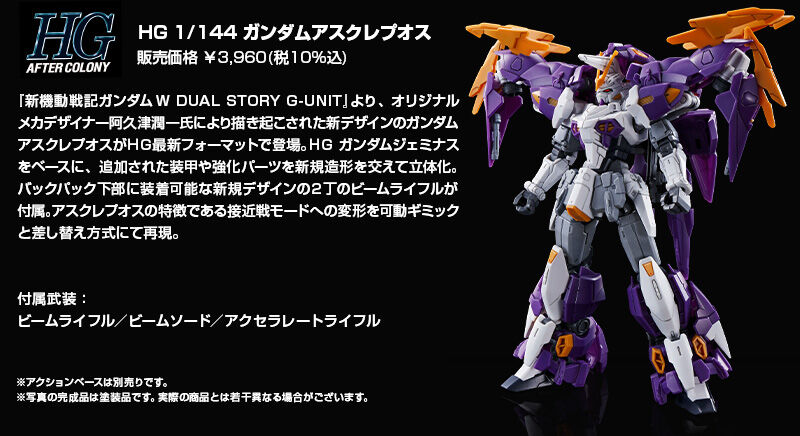 --------------------
"Close-up mode" unit change-
High mobility assault type Jeminous climbing!
--------------------
From "New Mobile Report Gundam W DUAL STORY G-UNIT"
The newly designed Gundam Asklepuos, drawn by the original mechanical designer Junichi Akutsu, is now available in the latest HG format.
The transformation to the close combat mode, which is also a feature of Gundam Asklepuos, is reproduced by a movable gimmick and a replacement method. ‥
● Reproduce Gundam Asklepuos in the latest format
Based on HG Gundam Geminus, the added armor and reinforced parts are reproduced with new modeling.
Head / chest
Reproduce the head and chest with a characteristic antenna with some new parts.
Shoulder / leg
Newly shaped shoulders / legs with movable / deformable gimmicks.
The shoulder binder part can be moved to pose. Reproduce the structure that the legs are attached so as to cover the calf part.
● Newly designed beam rifle and beam sword are included
Two newly designed beam rifles can be attached to the bottom of the backpack.
The beam sword effect is reproduced with a clear orange molding color.
-Reproduce the transformation from high mobility mode to close combat mode.
In addition to the movable shoulder binder/backpack, a new leg deformation gimmick is installed.
Python claw
The tip part is movable and the state where the claws are closed can be reproduced.
Leg deformation gimmick
Reproduce the deformation of the armor of the knee part with a replaceable type.
Furthermore, it is possible to greatly change the silhouette of the close combat mode by deploying the ankle guard.
Product Information
| | |
| --- | --- |
| Length | 29 |
| Width | 19 |
| Height | 9.3 |
| Scale | 1/144 |
| All characters | WING GUNDAM |