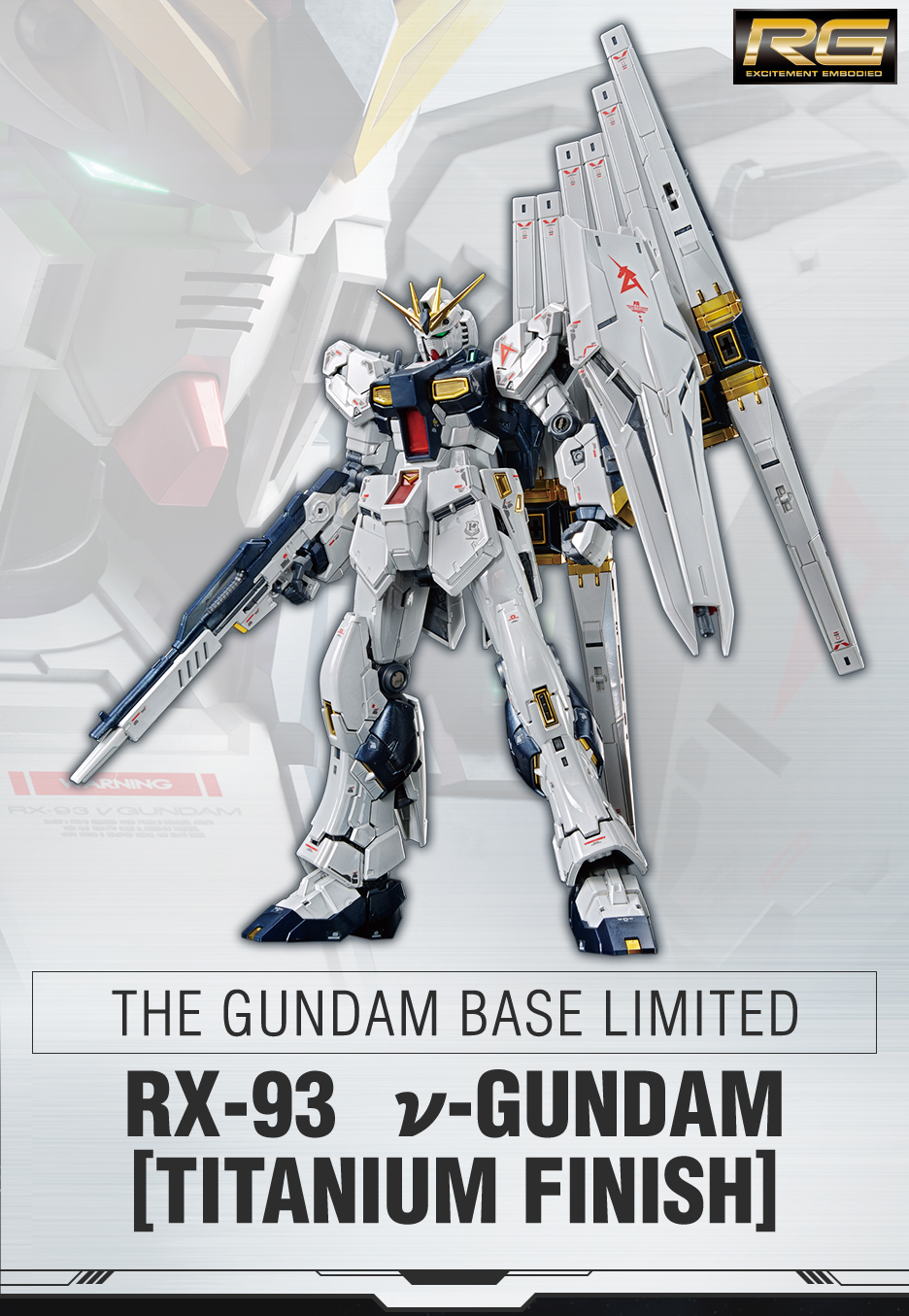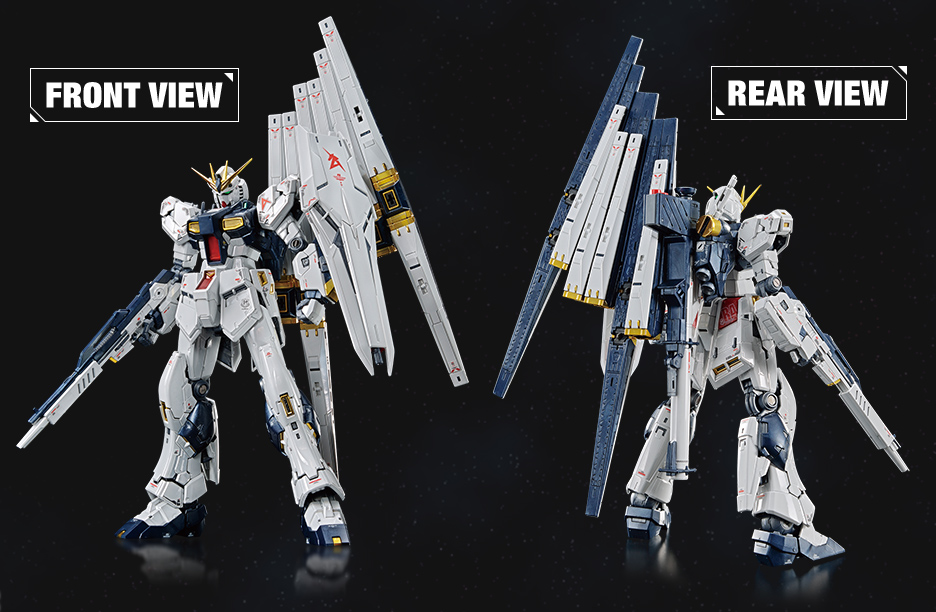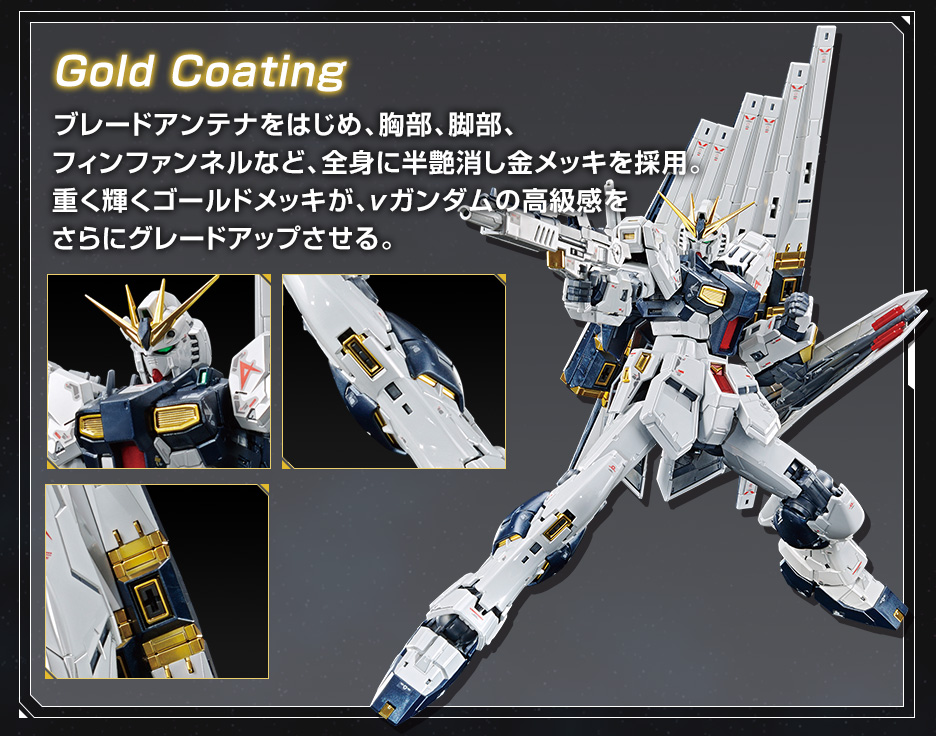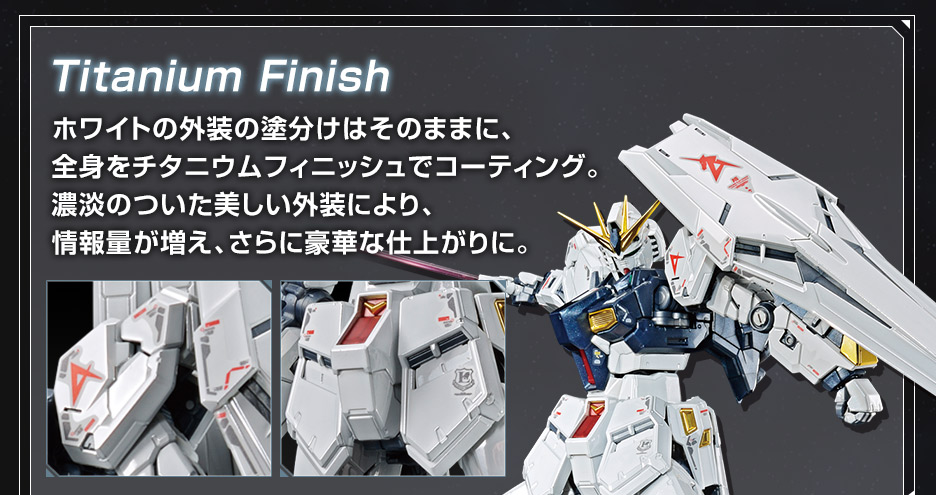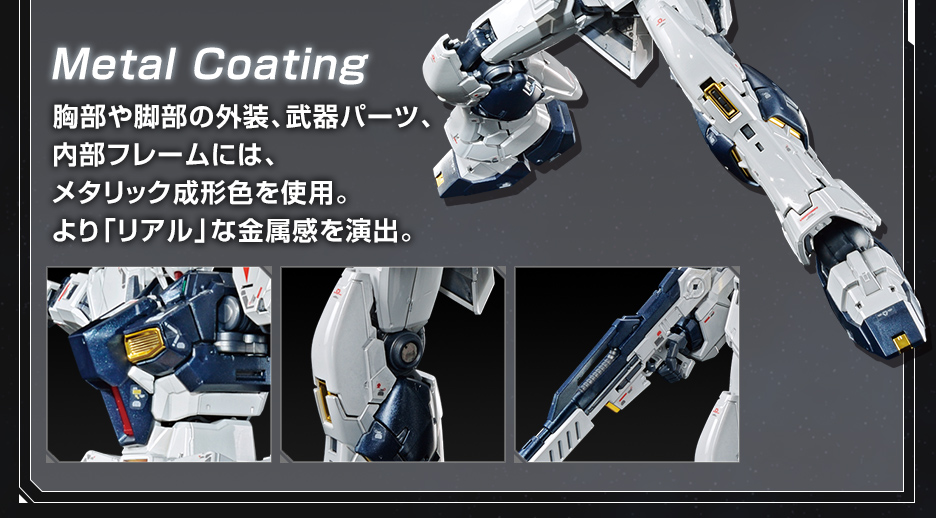 Product introduction
     This is a limited edition Gunpla from Gundam Base, the official Gunpla facility for Gunpla fans around the world.
     The RG 1/144 ν Gundam, which boasts outstanding articulation and an overwhelming amount of information, is now available in a super luxurious limited edition!
     ■The white exterior is treated with a titanium finish for a very luxurious finish!
     ■The blade antenna and chest parts are plated with semi-matte gold for a majestic finish!
     ■Metallic molding colors are used for the internal frame and weapon parts!
     ■Beautiful package design unique to limited edition items! It is a luxurious specification that expresses the luxury and metallic feel of the product!