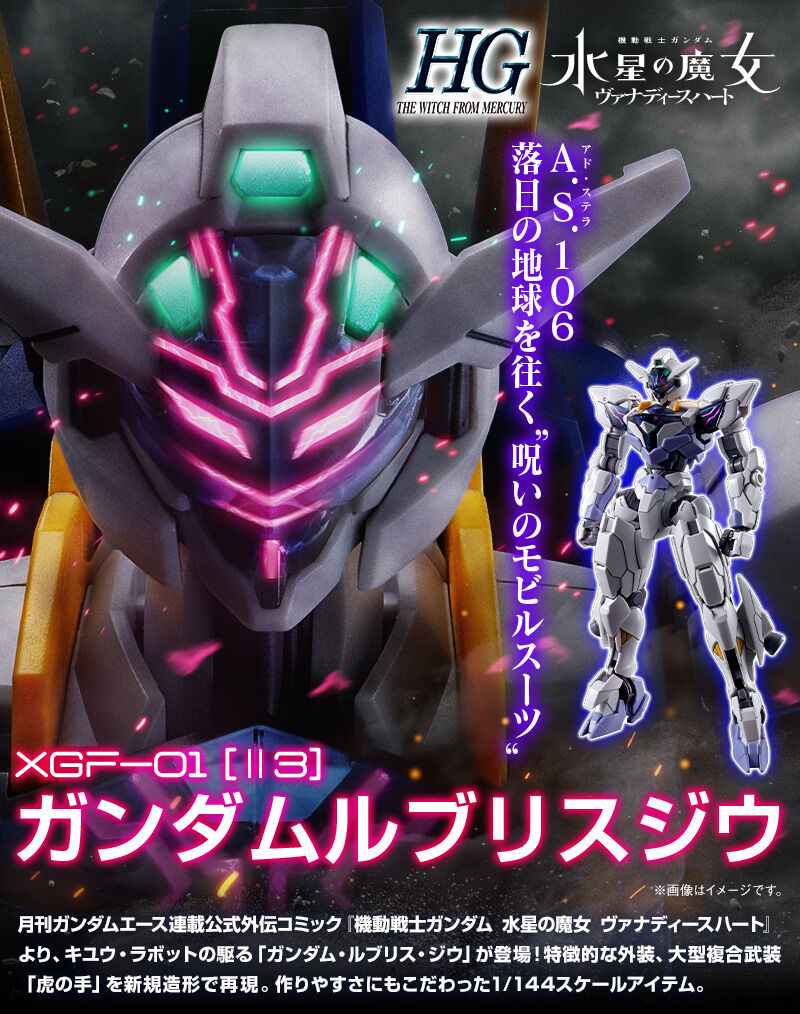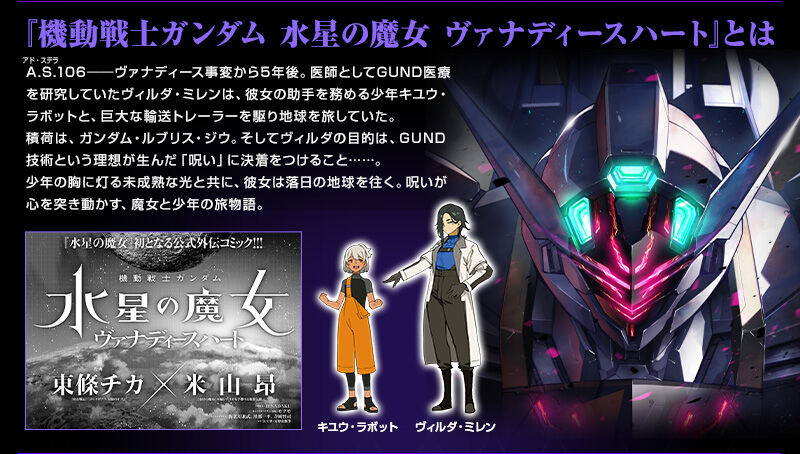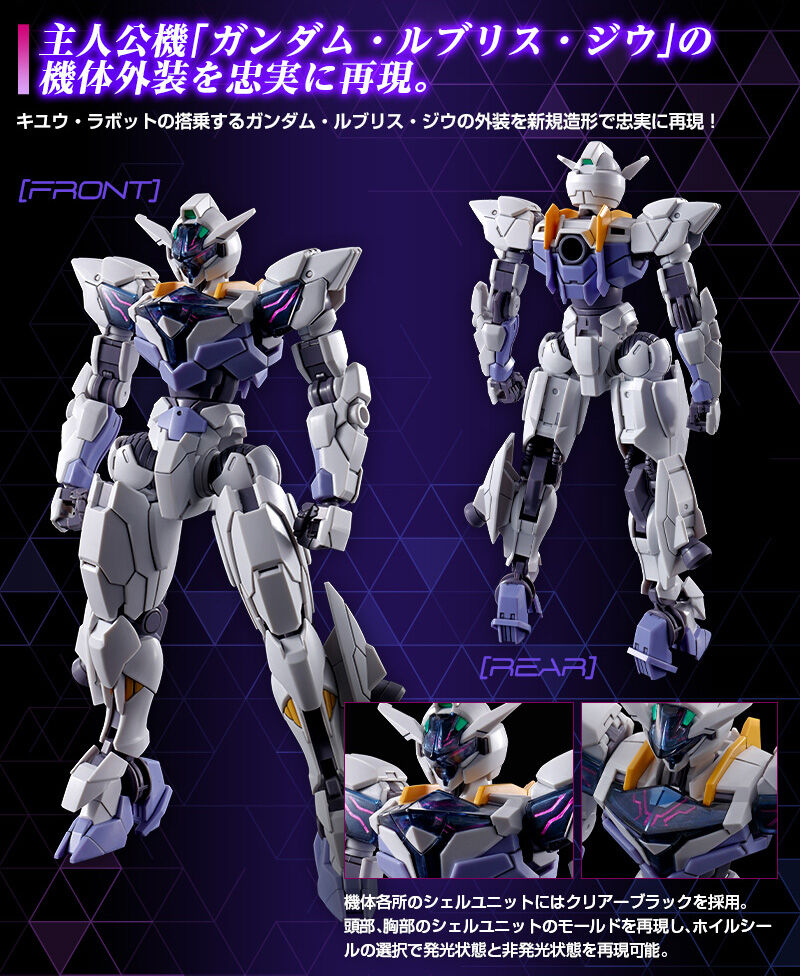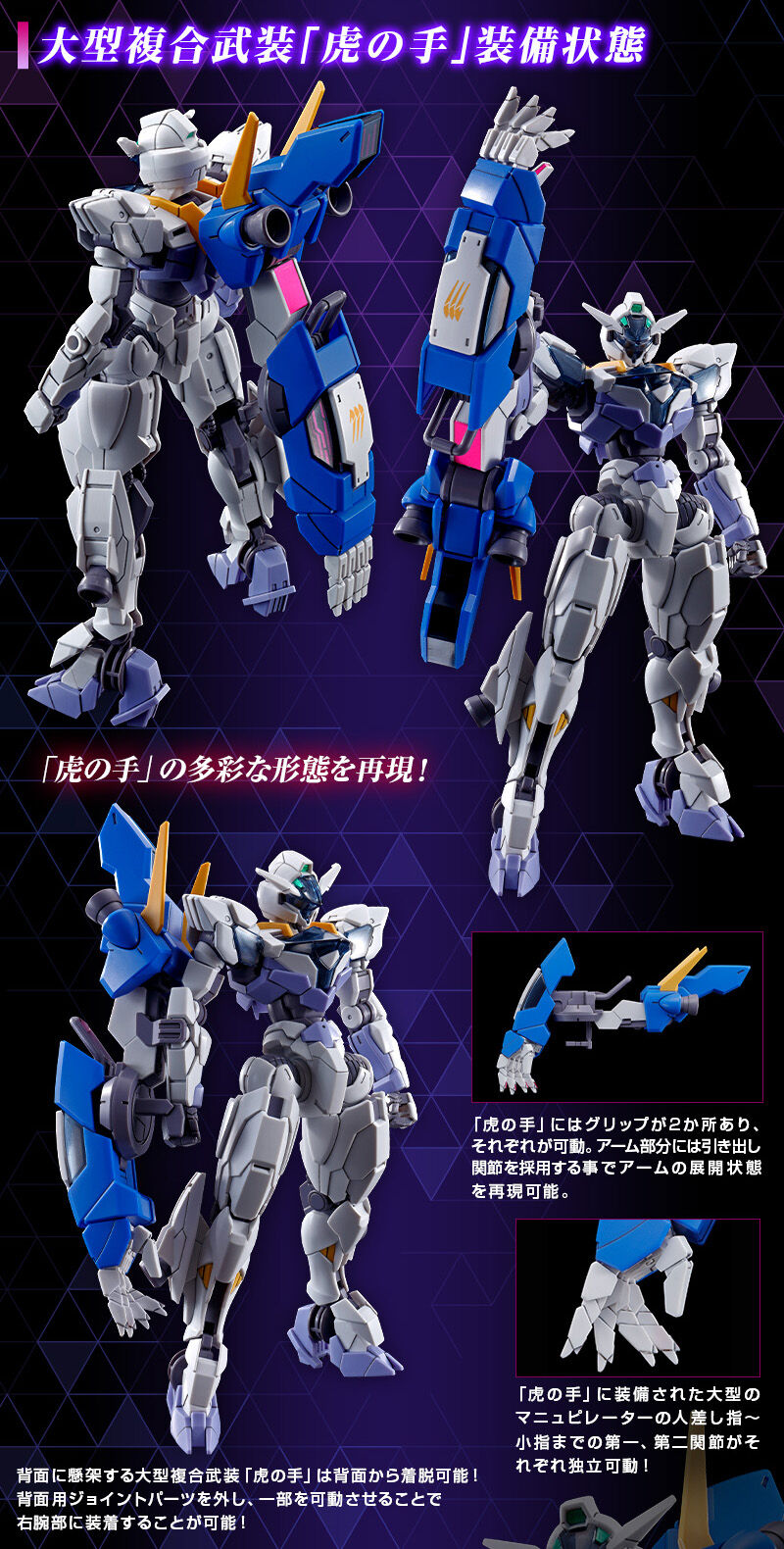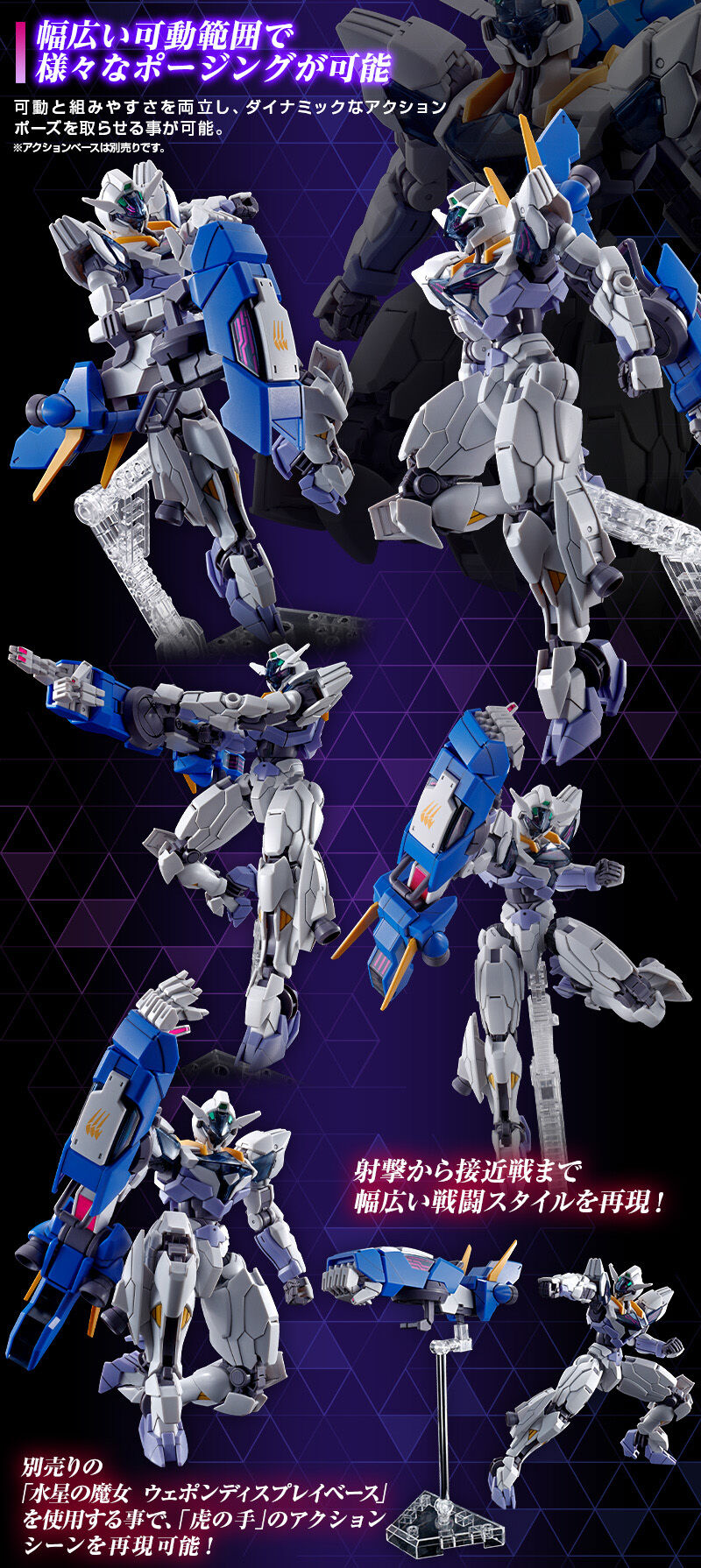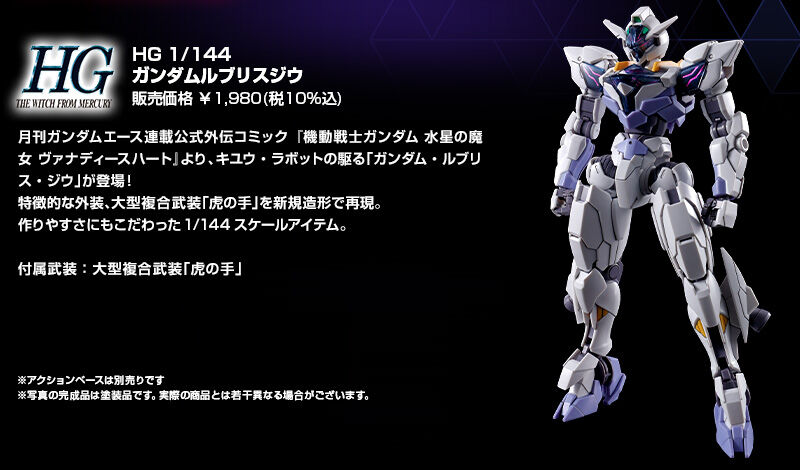 A. S. (Ad Stella) 106

A "cursed mobile suit" that travels across the setting sun
--------------------------
From the monthly Gundam Ace serialized official side story comic "Mobile Suit Gundam Mercury Witch Vanadis Heart" comes Kiyu Robot's "Gundam Lubris Jiu"!
Reproduce the characteristic exterior and large composite armament "Tiger's Hand" with new modeling. A 1/144 scale item that is easy to make.
● Faithfully reproduce the body exterior of the main character "Gundam Lubris Jiu".
The exterior of Gundam Lubris Jiu piloted by Kiyu Robot has been faithfully reproduced with new molding!
Clear black is used for the shell units in various parts of the fuselage. Reproduce the mold of the shell unit of the head and chest,

  By selecting the foil seal, it is possible to reproduce the luminous state and the non-luminous state.

● Various poses are possible with a wide range of motion
  It is possible to make dynamic action poses by balancing mobility and ease of assembly.  
●Reproduce the various forms of the large composite armament "Tiger's Hand".
The large composite armament "Tiger's Hand" that hangs from the back can be removed from the back!
By removing the joint parts for the back, attaching the special joint parts and moving some parts
It is possible to equip it on the right arm!
"Tiger's hand" has two grips, each of which is movable.
By adopting a drawer joint for the arm part, the deployed state of the arm can be reproduced.
The first and second joints from the index finger to the little finger of the large manipulator equipped on the "tiger's hand" can be moved independently!
Reproduce a wide range of combat styles from shooting to close combat!
By using the separately sold "Witch of Mercury Weapon Display Base",
You can reproduce the action scene of "Tiger's Hand"!
Attached armed: Large compound armed "tiger's hand"