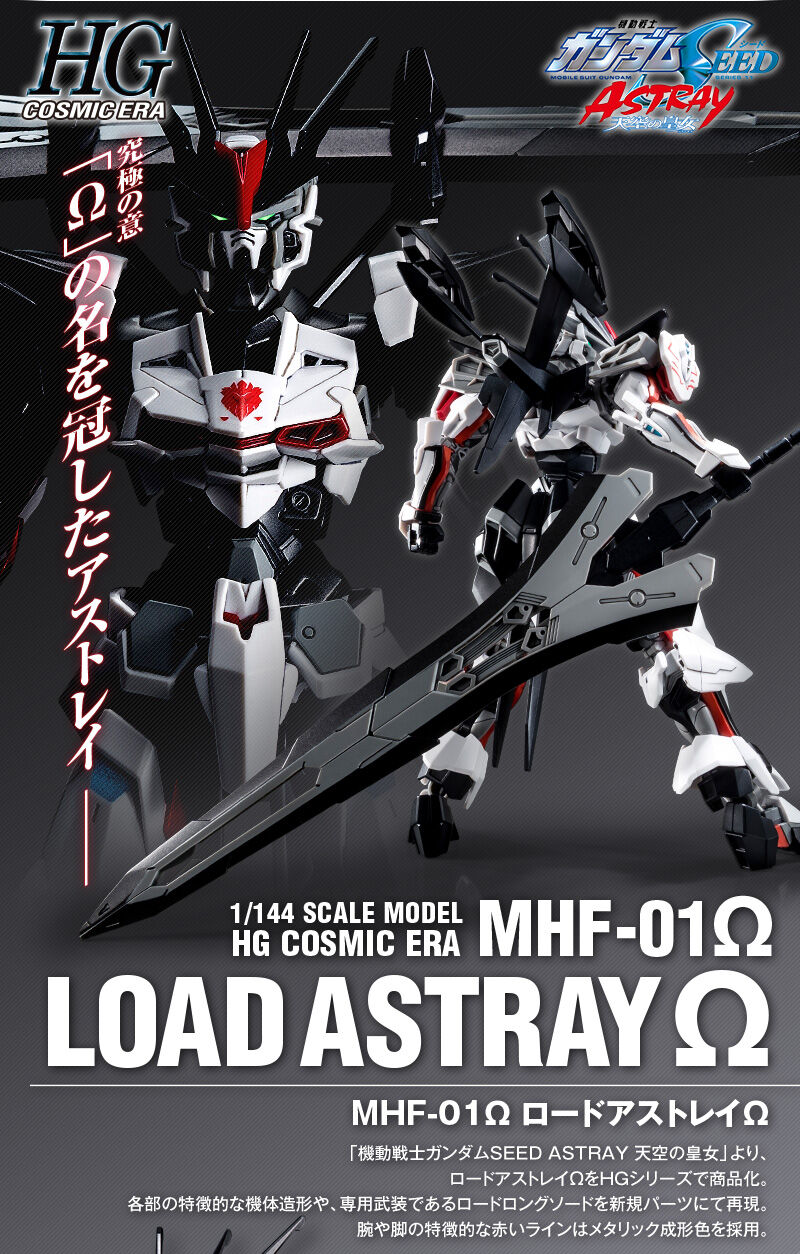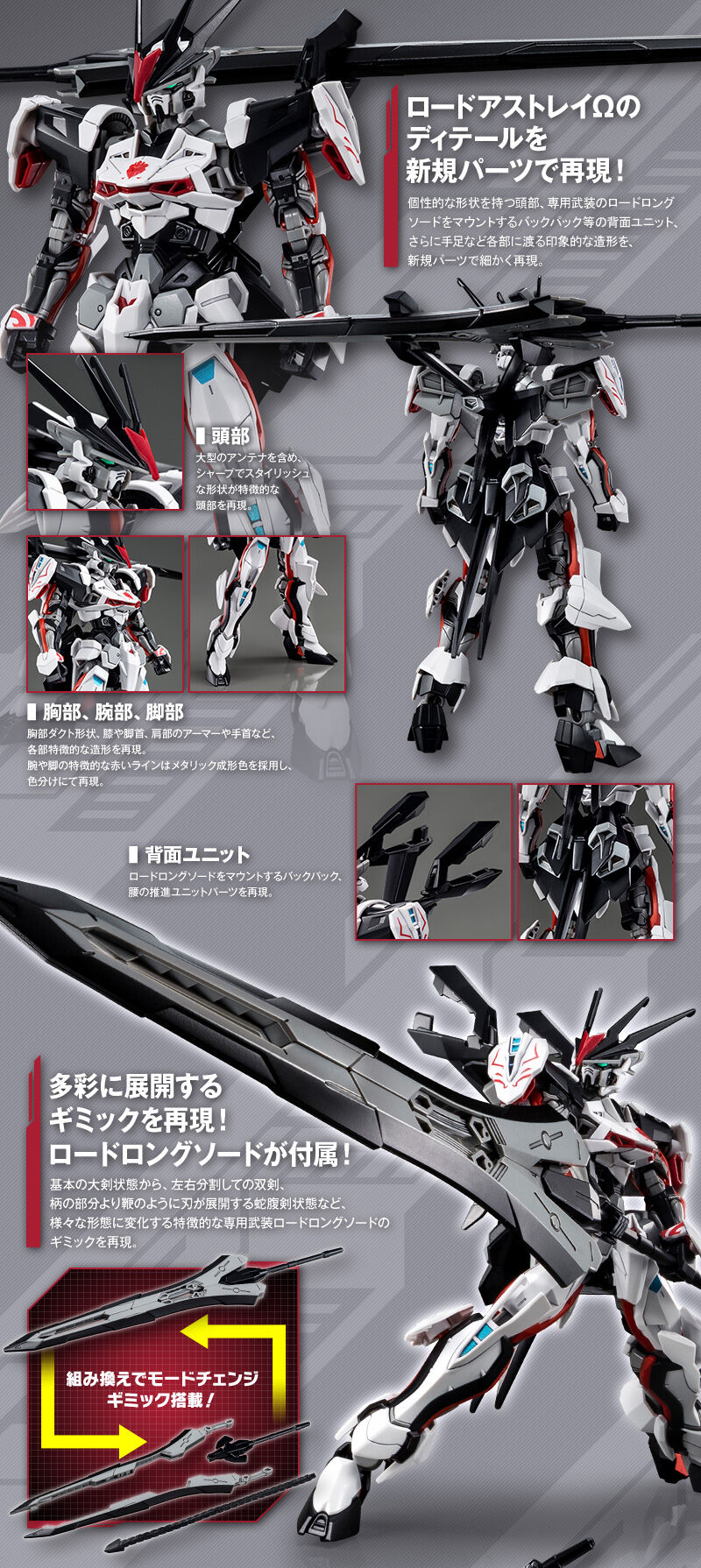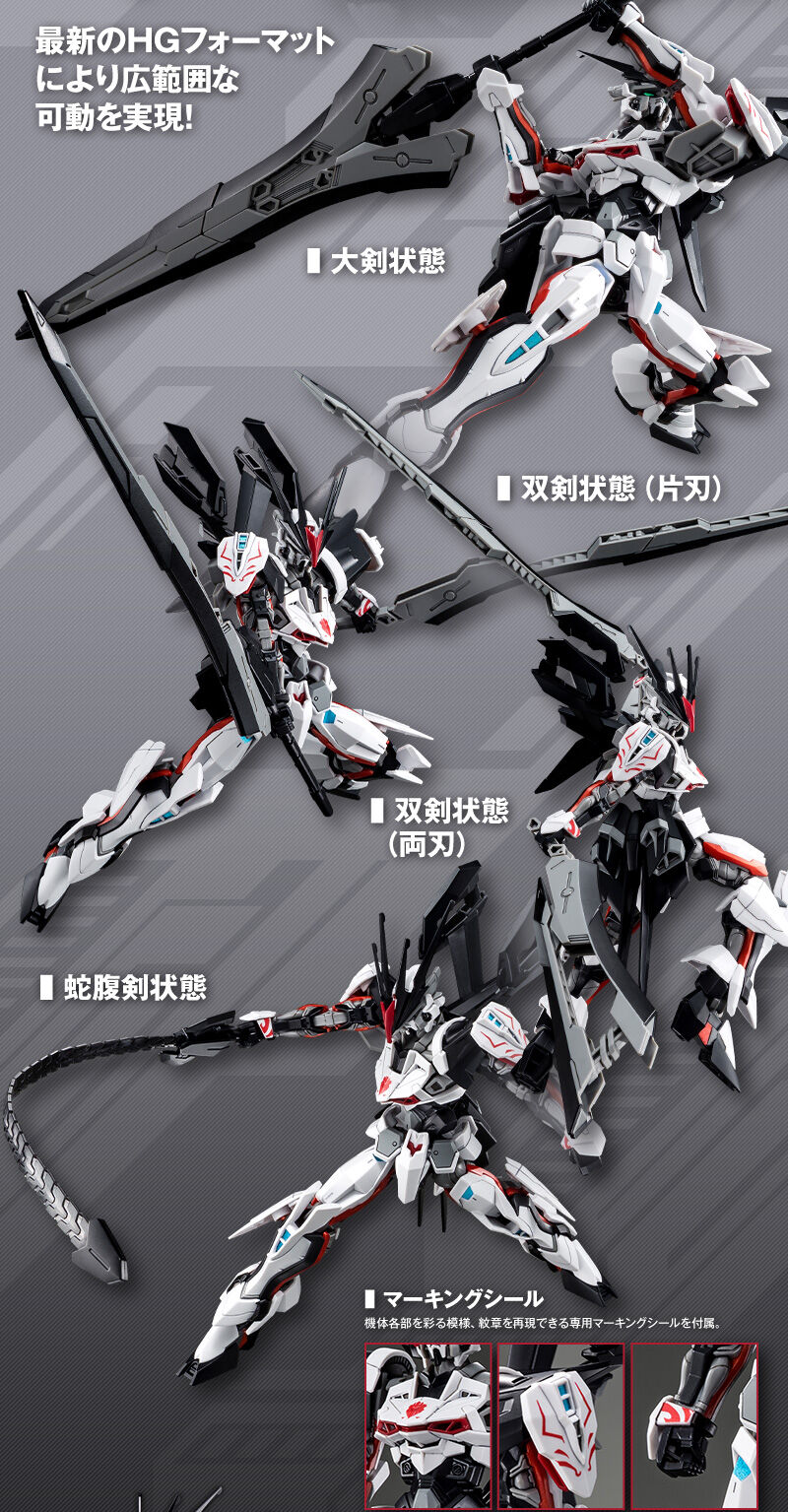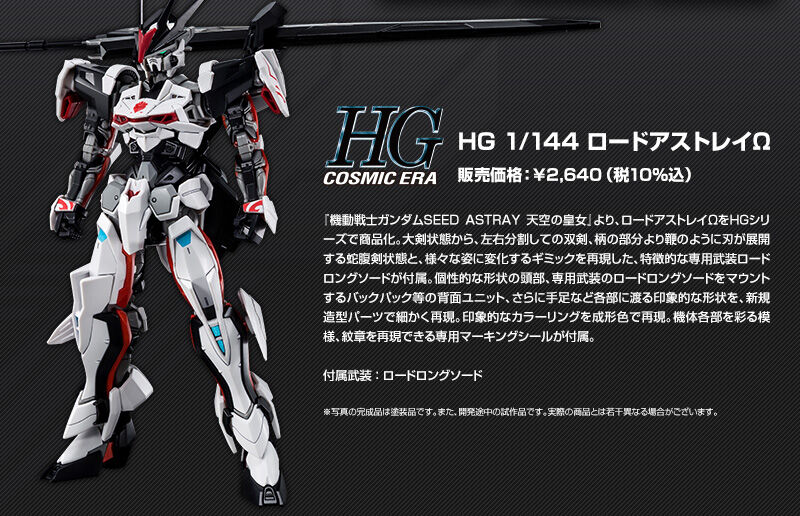 Misguided in the name of "Ω"
From "Mobile Suit Gundam SEED ASTRAY Princess of the Sky", load Astray Ω is commercialized in the HG series.
The characteristic body structure of each part and the road sword as a special weapon are reproduced with new molding parts.
The red lines on the arms and legs use metal molding color.
-Reproduce the details of the Road Astray Ω with new parts!
A uniquely shaped head, a back unit such as a backpack carrying a special road sword,
In addition, the impressive shapes of the limbs and other parts are reproduced in detail with new parts.
head
The head is reproduced in a sharp and stylish shape, including a large antenna.
chest, arms, legs
Reproduce the shape of the chest tube, knees and ankles, shoulder armor and wrists and other characteristic shapes.
The signature red lines on the arms and legs are in metallic molding and reproduced in color-coding.
rear unit
The backpack with the road sword and the thruster parts on the waist are reproduced.
- Comes with a road sword that reproduces various gimmicks!
A new method of special armed road longsword that reproduces various features such as the basic greatsword state, the double swords that are separated from left and right, and the bellows sword state where the blade spreads like a whip from the handle.
● Includes a new design marker sticker
Each part of the machine can be coloured using special marking stickers with patterns and logo markings.
Product Information
| | |
| --- | --- |
| Length | 30 |
| Width | 19 |
| Height | 9.5 |
| Scale | 1/144 |
| All characters | GUNDAM SEED ASTRAY |